Another new title is headed to Excalibur Publishing's Extra Play range, Utility Vehicles Simulator is throwing together all of those extraneous vehicles that just couldn't cut it in their own simulators, and piling them all together into one lovely package.
You'll take on civic contracts around a nice little city, starting simple you'll have access to vans allowing you to dash around with courier jobs, as your business grows, so will your business opportunities with more specialist vehicles.
Lend your services to your town with simple tasks like cutting trees in the park or fixing shopping lights in the city centre with your hydraulic platform, or clear drains with the trusty street cleaning truck.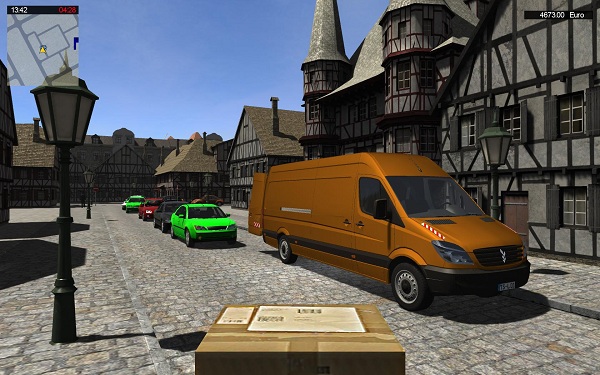 You'll need to keep an eye on your overheads however, refueling vehicles and managing the fleet is not cheap, so be prepared to take whatever task is thrown at you, large or small. Don't go literally cutting corners however! Take care to avoid traffic offences or you'll find your money slowly dwindles from fines.
With a healthy selection of custom vehicles, equipment and a full career mode with 15 challenging missions, why wouldn't you want this jam-packed sim for only £9.99 when it is released March 16th!