Our favourite Toronto based studio DrinkBox have announced that their second game in the Tales from Space series will be aiming for a release coinciding with the Playstation Vita launch in North America.
Tales from Space: Mutant Blobs Attack is based around an ornery mutant blob that after being held captive in a lab for too long escapes into the world intent to destroy and consume all. The storyline is like something out of a retro sci-fi movie of the early 50s and DrinkBox's visual approach to the art style makes it both a fun game to play and look at.
Alongside this news titbits of information have been given in regards to More Tales from Space: Mutant Blobs Attack! Primarily a side-scrolling platformer the game will feature a multitude of puzzles that will make use of the Playstation Vita system.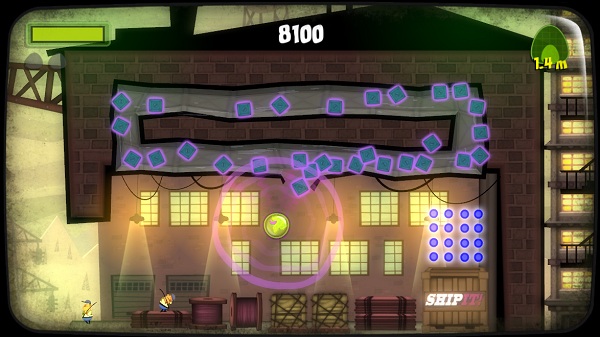 "We are all very excited about PlayStation Vita and to be part of the launch," said Ryan MacLean, CEO of DrinkBox Studios. "The system's next generation features have allowed us to really think outside of the box while developing Mutant Blobs Attack - it feels as though the technology has in some areas exceeded that of its console counterpart. We've had a lot of fun creating the game and we're working hard to get it out as soon as possible!"
Mutant Blobs Attack will take you and your all-consuming blob across a wide range of environments; everywhere from a frat house to a sprawling metropolis. Both front and rear touch will be utilised to deliver a fresh take on the platforming genre. Whilst the core game will not be using gyroscopic controls to control your blob, 'Tilt-a-Blob' bonus levels will reward the most skilled tilt mechanics among you.
Alongside these new Vita specific controls, and a host of new levels, puzzles and powers, players will still be confronted with a constantly changing perspective on the world through the growth of the blob and pretty much everything that Tales from Space: About a Blob delivered, except for the co-operative play.
Tales from Space: Mutant Blobs Attack is scheduled for a Q1 2012 release and parts of Europe, we can't wait to declare world domination once more with our angry little blob.