So the ironically named Easy Breezy DLC clearly wasn't enough because Kalypso Media Digital Ltd and Enigma Software have released another new DLC pack for the nail-bitingly challenging platformer Alien Spidy, we fell in love with the ridiculously hard game that has the cute and colourful visage of a child's game, but gameplay fit for only the best gamers.
The Between a Rock and a Hard Place DLC is out now for Xbox Live Arcade and Windows PC and includes three new challenges in the Forest, Ponds and Caves and takes no mercy! Do you reckon you've got the skills to traverse each level without any mistakes? One slip up and you'll be sent right back to the start, I know I'm not capable of such a feat, are you?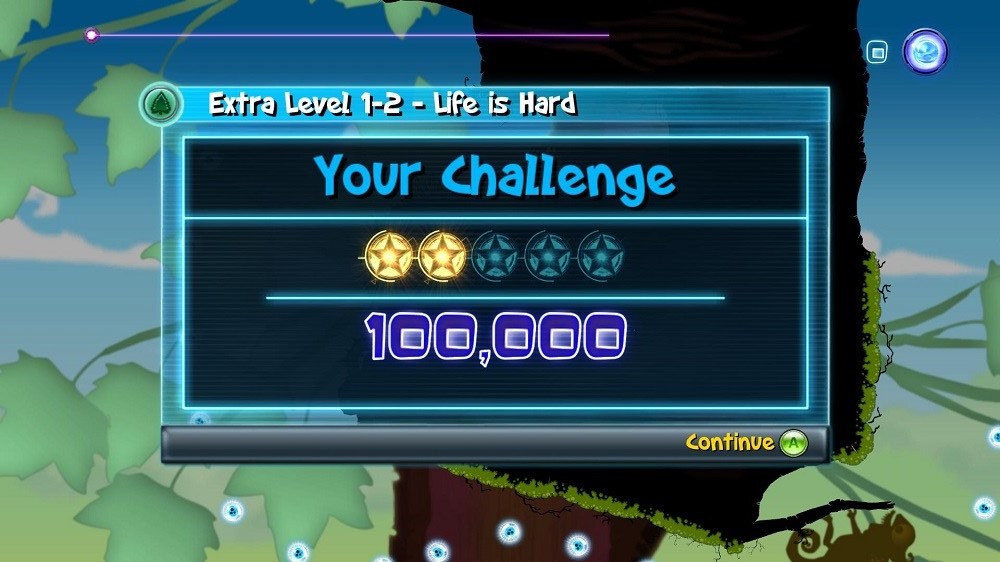 Our cute little protagonist crashes onto Earth after following his female companion Virgi and must collect all of his lost ship parts with his unique web-swinging abilities, if he is to escape this dangerous land. Don't let his adorable eyes fool you, Alien Spidy is no child's game; deeply rooted in skill through skidding, jumping and swinging from collectable to collectable looks to be a true challenge for those that love a good perfect playthrough.
However not all is so complex, whilst there is a delightful difficulty to collecting everything in the game, it is easily accessible for all ages, and spanning over 60 levels across three distinct and beautifully drawn landscapes there's a fantastic rendition of the treacherous life a spider must cope with.
Alien Spidy is available now on Xbox Live Arcade, Playstation Network, Mac and Windows PC, and the Between a Rock and a Hard Place DLC is out now for Xbox Live Arcade and Windows PC for a mere 160 Microsoft Points and £1.49 respectively, are you up for the challenge?