It's time to switch back to puzzle-mode as Professor Layton is finally making his long awaited debut on the Nintendo 3DS in Professor Layton and the Miracle Mask. It's been long enough since the release of Professor Layton and the Spectre's Call, almost a whole year, and in usual timing and fashion we're set to get last year's Japanese release this year, at least it means there's usually a new Professor Layton on the backburner.
The Miracle Mask is the second in the prequel trilogy, taking place a year after the Spectre's Call. Set within the mysterious town of Monte d'Or, as well as playing in present times you will go back into the dark times of the Professor's past and play as a 17-year-old Hershel Layton and attempt to stop the mysterious Masked Gentleman from terrorising the city and it's inhabitants.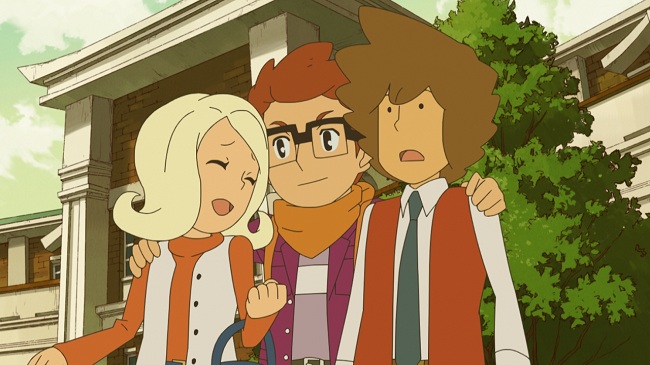 As you delve into the past of Professor Layton you will be tested with 150 new logical brainteasers and a new set of mini-games courtesy of the Professor's Trunk, plus the daily puzzles are back, giving you a reason to have your 3DS connected to the internet so you can get a new puzzle for the next 365 days after the game's launch.
The game also features a brand new mode that has you help a young Professor Layton across a variety of ancient ruins full of puzzles, dangerous obstacles and enemies. There are also three new mini-games available from the Professor's Trunk in the form of a Toy Robot, One-Stop Shop and Rabbit Show. Adding a bit more longevity to the game aside from the logical puzzles which are of course what you'll spend most of your time trying to solve.
With the release of Layton's first 3D adventure being on the first day of London's MCM Expo perhaps fans will have a chance to play it at the show as Nintendo usually have a glorious array of games for convention goers to sample.
Professor Layton and the Miracle Mask is set for release across Europe on the 26th October and is only available for Nintendo 3DS, so if you were thinking of upgrading your DSi or DS Lite now might be the time. Similar to New Super Mario Bros 2 you will also be able to purchase the new Professor Layton directly through the Nintendo eShop.