It's hard to believe that the J.U.L.I.A Enhanced Edition IndieGoGo crowdfunding campaign ends in just 6 days, but what a glorious success it has been! With over $9,000 raised for the game, the third stretch goal is already being approached.
CBE Software aren't a large company by any means compared to others that use crowdfunding websites, and they are so very grateful for all of the funding so far, so much so they have announced a very special and unique event!
On April 10th at 6PM GMT CBE will be holding a live piano and cello recital broadcast on Youtube to thank everyone for funding the enhanced edition of the game that is so close to their heart. Jan Kavan himself is a cello player and a composer who came across game development from the world of music, and to say thanks to the community, the idea to play a personal recital was the first that came to mind.
Together with his wife Barbora Kavanová the two will broadcast their concert from their home with pieces of Ãstor Piazolla, Gabriel Fauré as well as his own compositions, plus afterwards Jan will be holding a live Q/A session answering questions on the J.U.L.I.A Enhanced Edition, the campaign and other things.
Those that may have played J.U.L.I.A will remember that exploration was represented by small images with a contextual menu interface, however with their third stretch goal 'Fullscreen Exploration' they hope to create fullscreen visuals for more than 50 exploration views to create a far more engaging experience, as you can see from the comparison shot below.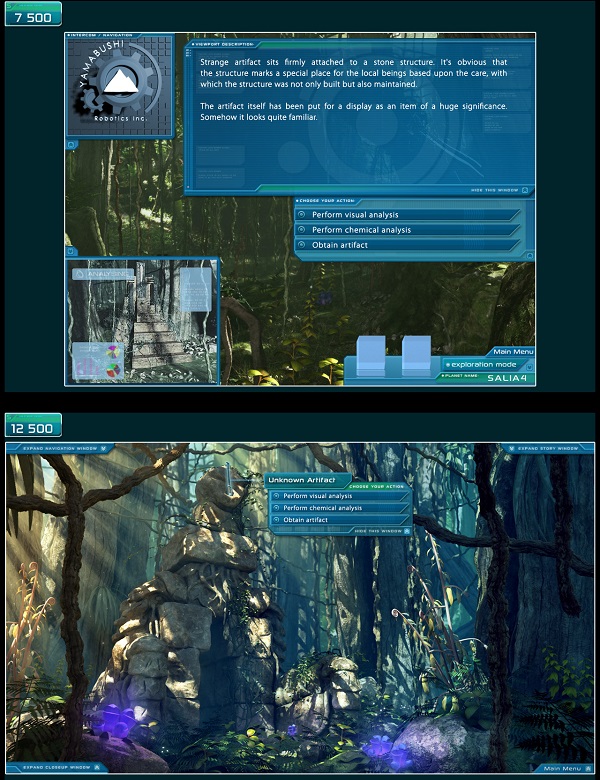 If you played J.U.L.I.A, or perhaps you have only just heard of it there's a demo on the indiegogo page, so spare a few dollars and help the creators continue to enhance the original release, and with as little as $7 securing you a digital copy of the Enhanced Edition, you've really got no excuse.