We did it! Senscape's upcoming horror adventure game Asylum has officially succeeded in its Kickstarter funding goal, however with 50 hours still to go, there's still time to shape this atmospheric title.
Having already been Greenlit by the Steam community, the psychological horror adventure achieved its funding goal of $100,666 over the weekend, and with this success Senscape hope to bring Asylum to completion and release it before the year is up.
With only 2 days to go, Senscape have created a number of exciting stretch goals that are a combination of their own ideas and requests from the community that include versions of Asylum for iPad, Android devices, the OUYA and more.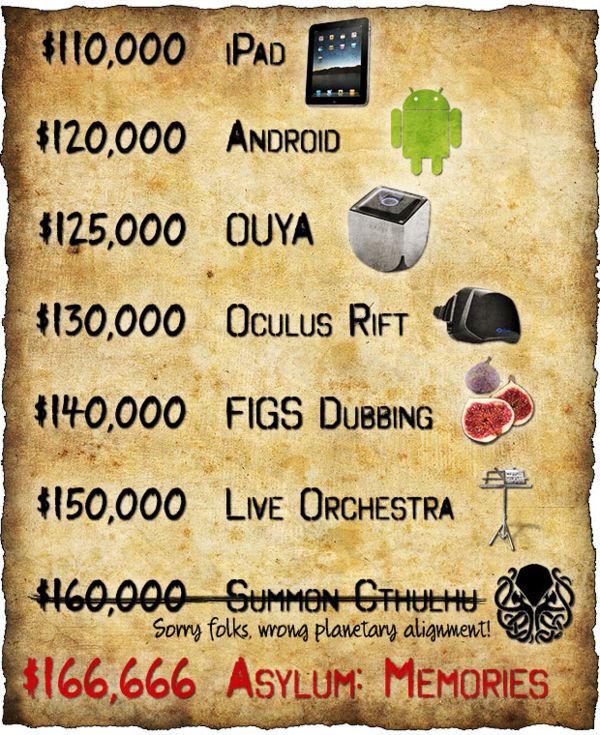 The final stretch goal of $166,666 is a complete reworking of Asylum titled Asylum: Memories; a brand new story that returns players to the Asylum in broad daylight, this expansion will be intended for a release in 2014 and will be given to every backer that pledges $15 and above, heck they've even made a short trailer for it!
If you're a fan of being scared like a little girl, or maybe you just enjoyed Scratches, then be sure to donate some of your time and money to the Kickstarter campaign, with just $15 securing you a copy of the game when it is released, and a host of in-game and physical rewards available.
Asylum is scheduled for a release towards the end of 2013 for Windows PC, Mac and Linux.