First we were shown the new Wii U tablet style controller, now called the Wii U GamePad, which has been re-designed since last years' E3, with two clickable analogue sticks, rather than the circle pads a year ago, the rear has also been moulded like a more traditional controller to make it more comfortable to hold over extended gaming sessions. Nintendo have also added a few extra buttons, and demonstrated the built-in TV remote functionality.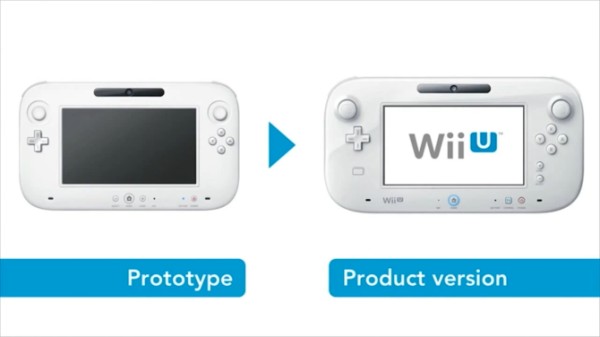 Another feature is the NFC (Near Field Communication) reader and writer, the same technology used in contact-less payment systems and Activision's Skylanders game and characters. So I am sure that Nintendo will no doubt announce something with Pokémon toys or cards.
The Wii U will be compatible with the Wii Remote, Nunchuck and Wii Balance Board. The Wii Classic controller has been re-designed into the Wii U Pro Controller, obviously aimed at what Nintendo calls the "core" gamer.
Mr Iwata then went on to describe the new Nintendo Network. They showed a very cheesy, (crinch-worthy -Ed.) trailer showing a generic zombie shooter, which was used to demonstrate the Network in action, which sports a sharing feature and an activity stream. If you are stuck on a game you can post a message and someone may reply to you with a message or a video call to help you out. After launch you will be able to use the network on mobile devices, your PC and the 3DS.
The new home screen of the Nintendo Wii U features the Miiverse. The Miiverse can be used with all games Wii U games. The Miis that populate the screen, as you might expect will not just come from your local machine, but will also be people around the world playing those games. Through the Nintendo Network you will be able to share updates, drawings or see groups of people playing the same game in real-time. This is definitely a solid evolution on the popular Mii features in the 3DS.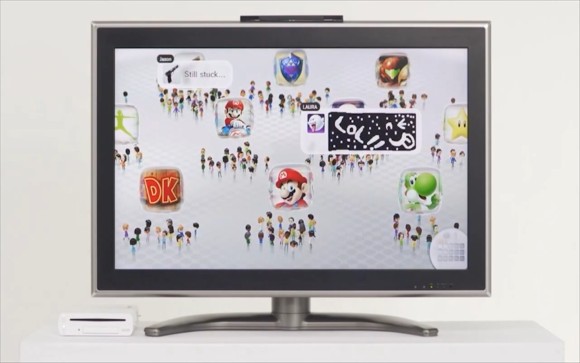 Gamercast's E3 2012 coverage is sponsored by Excalibur Publishing.