It may have been very slightly delayed but the beautifully chilled out, and soothing Transcripted is now scheduled for release on Steam later this month after going Gold! Also announced through a partnership with Alienware, Transcripted features AlienFX and an exclusive in-game level, don't worry though you won't need a super high end PC for this puzzler.
We checked out Transcripted at this year's E3 and were sucked into a visually stunning and challenging Puzzle Loop/Zuma crossed arcade shooters and pseudo-science as you match each colour of DNA to the pulsing beat of the Nano Probe's energy levels.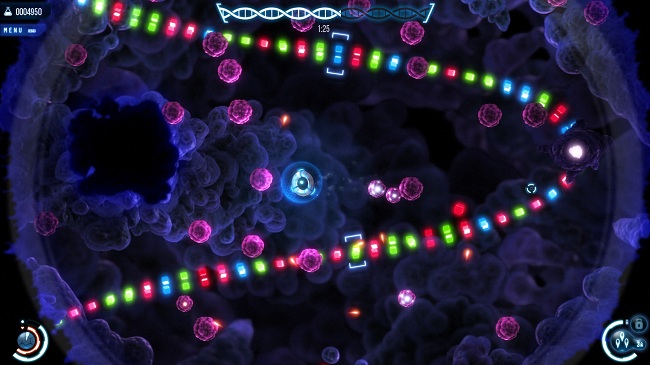 Now this isn't just Zuma meets Geometry War's visual style, what Transcripted provides is a twin stick shooter in a puzzle game world, which very importantly includes independently variable puzzle and shooter difficulty settings allowing both casual gamers to enjoy the experience, and hardcore shmup fans to get a good challenge.
Transcripted will be available later this month via Steam, if you want a unique and tactical shooter/intense strategy game, then Transcripted is definitely onto something.