At Gamercast we aren't just fans of current gaming, and the potentials of the future of gaming, we very much love the past, and why shouldn't you? Revelling in the past is most certainly the best pastime in the world, it's like a love of history, where do you go if you want to delve into history, well the throngs of fans that play Paradox Development Studio's grand historical strategy games would most certainly tell you that if you want to delve into a veritable sandbox that is the history of the world, a Paradox Development Studio title would be the place you want to be!
With two of their games currently standing as the highest rated metacritic games in the PC strategy genre for this year, Paradox Development Studio are no longer making games for a niche crowd, strategists around the world are indulging in the addictive sandbox strategies Crusader Kings II and Europa Universalis IV, but where did the studio start? We caught up with Johan Andersson studio Manager at Paradox Development Studio to find out a bit about the renowned company.
It's hard now to imagine now how it all started, because I had been working as a game developer for other studios since I was 19 years old creating sports games and fighting games and you name it! But I have always loved strategy, so when I decided to move back to Sweden — my goal was to make strategy games.

The journey of Paradox Development Studio began as a very tiny studio in 1995 as part of the company Target Games, which created board games. The company wanted to start making PC-games based on board-games and our studio's first game was Svea Rike and it was a success saga in Sweden. This made us realize there was a craving for good strategy games out there among gamers.

Then we got our hands on the board game Europa Universalis. This was a bloody complicated, but intriguing, board game, and we were convinced it could be a magnificent empire building game.

Henrik (Fåhraeus, the Crusader Kings II lead) and I have basically been at the studio since the beginning and our studio has always been its own entity within other companies, until before the release of Crusader Kings II. That's when we made the decision to create a new identity for the studio and separate operationally from our publisher Paradox Interactive, but still work very close to our publisher.

I remember when the team was so small that we were six people at three desks, cramped together in this tiny room, trying to develop the first Hearts of Iron. We had few resources, but we still wanted to make grand games. Games we ourselves loved. We still have that devotion and try to create great strategy games — things unlike other games out there. I know we are still not a large studio compared to other studios out there, but we have grown and we are now around 35 people — so to us our studio is huge!

The team at the studio are by no means oblivious to the sudden recognition their games have gotten from what would be considered gamers not usually in their demographics, what they've done is managed to cater a game to both hardcore and curious individuals, this began with Crusader Kings II which they put a lot of effort into to appeal for as many people as possible.

I believe it was a whole lot of things that came together at once, so that the stars were right. For many of our games, we created games where we focused on strategy gamers as a group and especially the hardcore fans — such as the Hearts of Iron- and Victoria-series.

But we felt that it wouldn't take much change in the games in order to make more gamers discover them. And we believed Crusader Kings II could do that with the RPG elements and the storytelling. It had something like Sims meets strategy. Crusader Kings II was launched while the Game of Thrones TV series was gaining mass appeal, so that helped a lot, especially when our devoted modding community, recognizing that our game had all the elements of drama and intrigue, worked on mods with that specific theme.

Crusader Kings II was a game that people wanted to tell other people about. People wanted to share their stories, their misfortunes, the backstabbing, the romance and the drama with their friends. Just when you thought you had an easy road to power, money and new territories you get thrown in an oubliette, your adviser gets murdered and your sister steals your throne.

So thanks to gamer's storytelling, we managed to reach out wider than just to strategy gamers. Crusader Kings II caught the attention of RPG gamers and opened their eyes to how much role-playing you can find in a sandbox strategy game. Many good RPGs have are choices for the player and the possibility to create your own story. Our games have always had that, but too many gamers have thought that strategy games are something else, something that doesn't engage them or let them identify with the character or country. So both Crusader Kings II and Europa Universalis IV managed to break down that illusion and show that strategy games have the essence of storytelling and in them, the story evolves in ways that constantly surprises you.

The journey has continued with Europa Universalis IV, and we've managed to make gamers understand that is truly an empire building game unlike any others and that you can conquer the world in any way you desire.

For both the games, we have made them less complicated to get into and we are continuing to work on those aspects. We want higher quality, more stable and polished games, more time to develop them. Since we at Paradox Development Studio are completely self-funded, the money we make on our games makes the foundation for our upcoming games. So thanks to the success of Crusader Kings II, we can both support and patch the game on an ongoing basis for a long time and the revenue also helped us to release the empire building game Europa Universalis IV in a polished and stable state.

It is incredibly hard, because we always want to keep our games complex. What we really began to do with Crusader Kings II and Europa Universalis IV was to carefully see how we ought to explain things to new gamers, how to make the interface clearer, how to create more solid tutorials, give our gamers hints and also rework features that were over-complicated. We never ever want to create less complex games, but we do want our games to be easier to get into so more can play them and get caught up in all the drama!
Paradox Development Studio's passion and hard work doesn't go to waste, and even from the very start of the studio's life to the present, they're made aware of the love and devotion that many of their fans feel towards the game.
Well our games may be serious, but there is a lot of love and humour in them. It´s hard to pinpoint, because some of our most magic moments have always been when we have received letters, e-mails and messages from our players when they tell us that they love our games and what they love about them. Some even give us handmade boardgames based on our games! We try to share every message we get with the entire team. Anything from:

" I fall asleep with thoughts of the game and I wake up with thoughts of the game... I even skipped out on fishing last weekend just to play it. That says a lot, as not much can pull me away from my trout! "

To:

"History wasn't just a dry and dull series of dates to be remembered from a text book, it was an experience. Whenever I was not playing a Paradox historical game, I was furiously looking up the material that it covered wanting to learn more and more. Eventually it got to the point where I had to decide what I wanted to do with my life. After considering it throughout my first year at college, I remembered the feeling I experienced when I was living history through Paradox. So I decided I wanted to help other people share that same feeling and become a history professor. Paradox helped me find my calling and for that I am eternally grateful."

Our games are a labour of love and to get that love back from our gamers means the world to us. Nothing beats that. Nothing.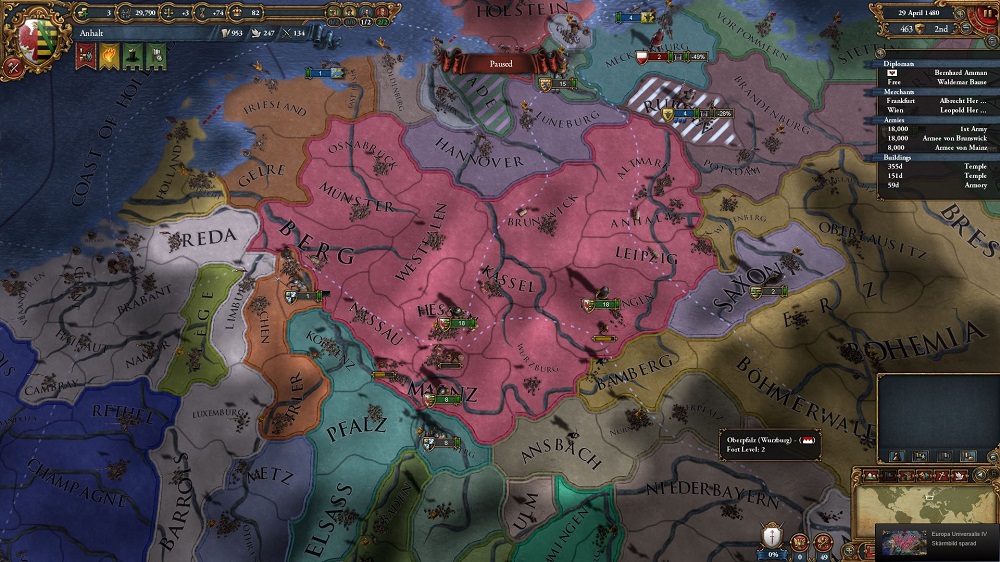 Of course we couldn't not ask about what the future holds, and Johan is nothing but cryptic in regards what can only be a truly exciting prospect:
Always in motion is the future.
Careful you must be when sensing the future.
Creating strategy games Paradox Development Studio always will do.
Don't worry, that's not all! Paradox Development Studio have a secret expansion to Crusader Kings II in the works, and it may have a little something to do with their sister medieval simulator. Alongside this the team are working on some' supermegatopsecret games', with two on the horizon to be announced in late January at the annual Paradox Convention!
So there you have it! A loving account of the past, the present and the potential future of Paradox Development Studio, the strategy genre has never been as 'in' as it is now, and whilst you clamber to start up a game of Crusader Kings II, I implore you pick up a copy of Sengoku, well, if you find the East as fascinating as I do, because Paradox Development Studio love Sengoku too!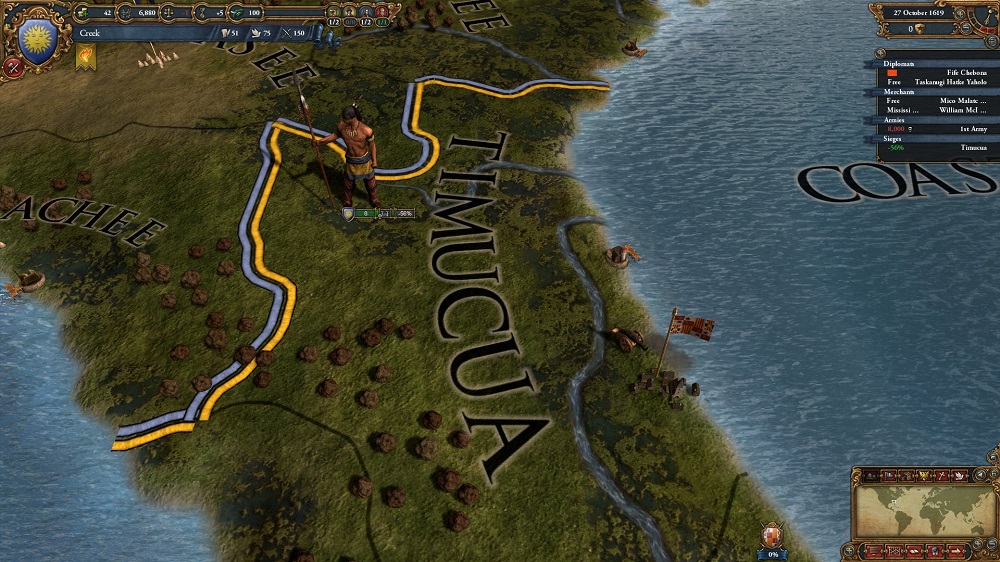 Crusader Kings II just saw the release of its latest expansion Sons of Abraham bringing religion up to the forefront of the game, and Europa Universalis IV has a new expansion coming soon with Conquest of Paradise. Without a doubt it is the best time for strategy gaming at the moment, and we cannot wait to see what the future holds for one of the oldest and most beloved genres around!