The pack includes seven quests, battle maps, new weapons and story, better yet, it fits nice and snuggly into a standard playthrough or can be enjoyed after you have finished the game!
To make the DLC a little more challenging, in order to discover it you must be using a save from chapter three onwards, now this isn't to say you need to load up an ancient save and throw away your final characters that managed to overcome the powers of The Unnamed One, if you did triumph through the Chambers all you need to do is load up your complete-game save and play it through until you are placed back on the map screen.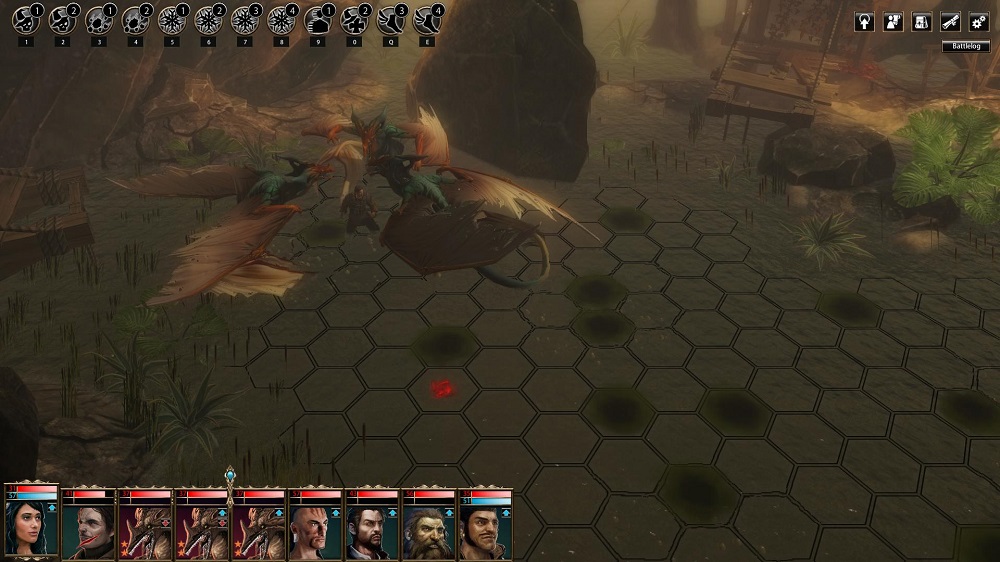 The only trouble that will plague most is the way that the new quests are delivered to you, this is not a Bethesda RPG, so they aren't simply placed on a newly discovered island where you may carry them out at your leisure. Instead you must discover the quests that are dotted high and low throughout Aventuria, and some of them are well hidden!
The idea of having to work to find your DLC is pretty great, especially if you took advantage of the wealth of side quests and challenges throughout the lands, however for those who are fans of the straight and narrow you're going to have a hard time distinguishing DLC from core game content, unfortunately there's no clear signposting on new quests, so you may just find yourself taking part in a few extra sidequests from the main story as you attempt to track down those relating to Takate.
The quests in Untold Legends range from the expected cloudily moral choice decisions that you should have grown to love in the core game, which will ask you to keep rebellious Mohu slaves at bay by killing them, or the guards that innocently keep them in check, to the seemingly straightforward objective of saving a mysterious from a pack of ravenous flying lizards.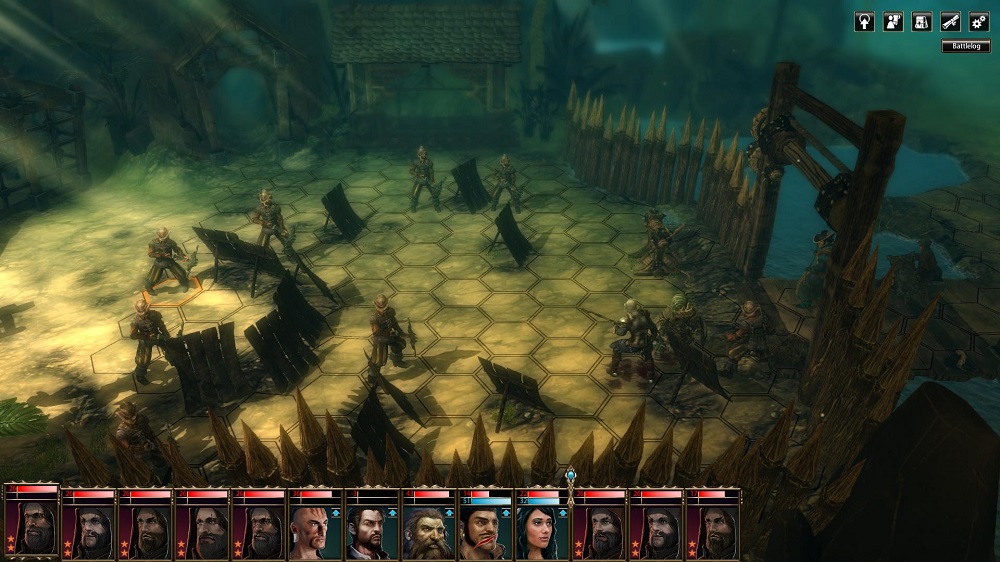 The quests and battle maps are pretty challenging and clever, in particular the Myrtale quest queries if you were paying attention to all of the shady locations you've visited in the previous three chapters. In fact the only real downside to the quests is their loot, whilst it is varied and there are a few new bits to equip your party with, nothing is so fantastic to make you feel your life in Aventuria was pointless before its acquisition, which you sort of want to feel from a downloadable content pack.
On a somewhat similar vein the story segments that accompany the quests feel too brief and lack any real depth, whilst you do discover a few things about Takate, you almost want more from everything!
The Untold Legends DLC also appears alongside Patch 1.3, this update is free, and doesn't require the purchase of the DLC but greatly improves the balancing of the game as well as opening up full transparency of the battle log, which includes all the dice rolls, percentage chances and more than you could wish for whilst slapping about your foes.
The Untold Legends DLC is a brilliant accompaniment to the core Blackguards experience, and whilst it is lacking in some areas, it makes up with some ridiculously challenging battle maps!

The Blackguards: Untold Legends DLC is available now from all good digital distribution portals for £4.99, however if you bought yourself Early Access to the intriguing RPG then you'll already own this fine look into a legendary gladiators true character.