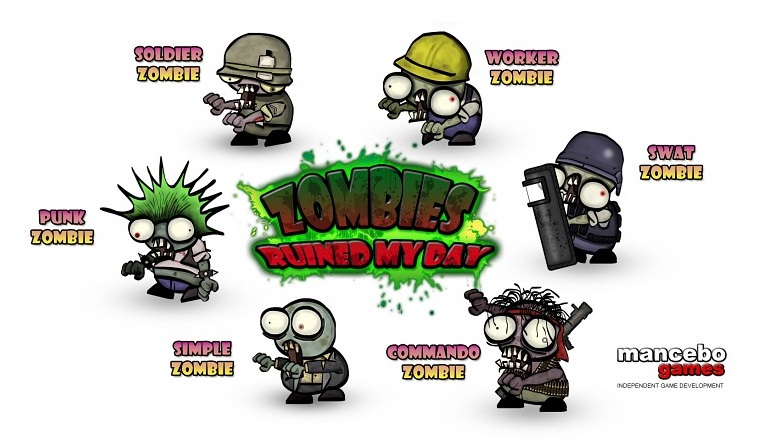 Don't you just hate it when you're minding your own business, going about your day for Zombies to ruin it? That's exactly what Spanish developer Mancebo games thought when making their action-packed addictive shoot'em up Zombies Ruined My Day.
What is most unique about the game is its colourful art style, cute zombies and lively environments that differs the game from your average zombie shooter. Plus you've a wide variety of weapons to make the arduous task of zombie slaughter more fun including handguns, grenades, rocket launchers, gatling guns, shotguns and more at your disposal.
Zombies Ruined My Dayis available from Desura, with a free demo available if you aren't sure that mindless zombie shooting is not your thing, however the game itself is only cheaps!
Incidentally the game is also available on the Xbox Indie Marketplace for 80 Microsoft Points.