From the publishers well known in the field of war strategy and simulator titles comes one release no one saw coming; Excalibur Publishing have announced that they will be doing a retail release of the popular Zombie Driver for PC.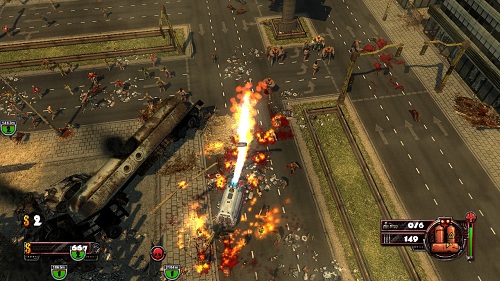 It's race driving meets visceral zombie action, -but not Carmageddon- in Zombie Driver you will need to race through the busy zombified streets saving the helpless citizens in danger of the zombie plague. Zombie Driver blends all the skill of an arcade action game, with mindless killing. -Sort of like Loaded, but with cars, and better graphics.
With a story mode consisting of 17 missions including sub quests and bonus objectives, you can top off the experience with a huge city that you have the freedom to drive around in. Zombie Driver also contains 30 unique Blood Race events that offer a bit of an arcade racing experience; Race, Eliminator and Endurance -think of it like Blood Drive, but a million times better.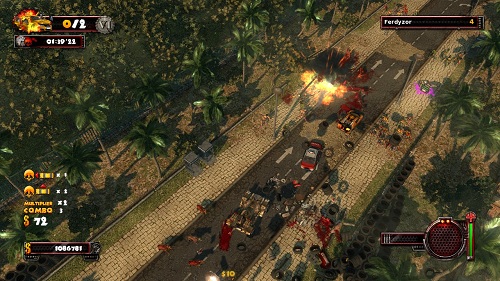 With eight different cars ranging from a sports car to a school bus, you will be able to kit them out with nine different upgrades including mini guns, flamethrowers, rocket launchers or dual railguns for maximum destruction. Zombie Driver is one of those fun, addictive, but simple and gratifying games that put your nerves on the edge as you try to survive in world infected by zombies.
Coincidentally Zombie Driver will be hitting stores Friday 13th May 2011 for an RRP of £24.99, if you act now you can get a free custom "I'm A Zombie Driver" window sticker if you email your name, address and blood group (optional) to Excalibur Publishing's Undead Services Department .