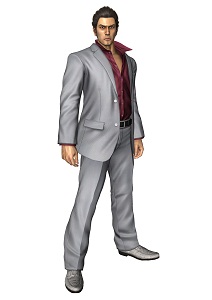 It's been a week since Yazuka 3 hit the shelves in the UK, and Yakuza 4 was only just released today in Japan, but Yakuza 5 has already been announced as in development, currently referred to as 'Project K' the game was announced at a Yakuza 4 press conference held in Tokyo recently.
The details on the new title are sketchy at the time, and little has been unveiled other than a trailer at the conference touching on the story, whether Kazuma Kiryu is making a return is unclear, however if the story is as thrilling as the others in the series, there will be nothing to worry about.
We at Gamercast are extremely thrilled at this news, and hope above all hopes that this may possibly see Yakuza 4, and Yakuza 5 see the Western shores, after the scandal over cutting Yakuza 3 somewhat, we are not very hopeful. But if we can't have Shenmue, the epic tale of Kazuma Kiryu is the best long running tale out there! Thanks Sega for sticking to your guns, but please, please release it over here!