If you are like us and love open world action orientated RPG's such as Shenmue, Yakuza and Deadly Premonition then you will be chuffed to hear that there will be a new Yakuza 4 demo available soon!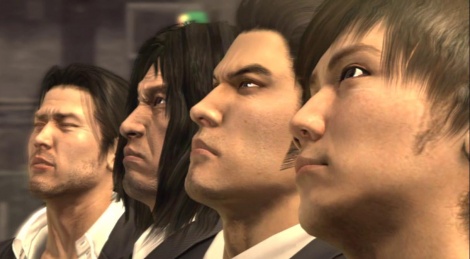 Sega Europe and Sega America have announced that the playable demo will be available exclusively for Playstation Plus users come February 16th, regular PSN users will then be able to download the demo from February 23rd.
The demo will allow you to try out all four playable characters who each have their own distinct fighting styles, whilst experiencing taste of the Japanese underworld. Whenever a new Yakuza demo is released we usually head straight to our American PSN account however with this demo coming to the European PSN we will be most pleased.
So don't forget that date, February 23rd, and get ready to experience the final Yakuza title in the series, and don't forget the fantastic famitsu gave Yakuza 4 38/40! Hopefully this time we wont have loads of Japanese culture cut from us.