When 2K Games announced the rebirth of X-COM in XCOM there was an uproar surrounding the game that appeared to be a first person shooter taking everything away from the series that fans knew and loved.
Well the announcement all PC gamers have been waiting for has finally come, what is arguably one of the best games ever made is being re-imagined by one of the best strategy studios in the world; Firaxis Games.
XCOM: Enemy Unknown is confirmed as a full-on strategy game that will put players in command of a global anti-alien defense force, and not a first person tactical based shooter, however XCOM; the shooter will still be seeing release.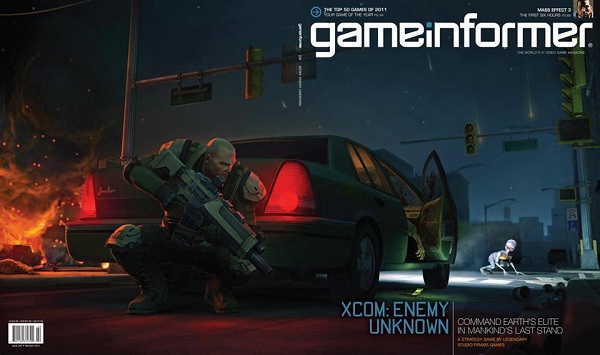 "It's been a dream of ours to recreate X-COM with our unique creative vision. We're huge fans of the original game and it's a once in a lifetime opportunity to re-envision a game that is as beloved as X-COM," said Steve Martin, president of Firaxis Games. "We were careful to keep XCOM: Enemy Unknown true to the elements that made X-COM such a revered game while delivering an entirely new story and gameplay experience for both die-hard X-COM fans and newcomers to the franchise."
If you are lucky and live in the US, or know a good magazine importer, you can pick up February's copy of Game Informer for exclusive details on XCOM: Enemy Unknown including the destructible tactical environments, the interaction between the real-time strategic view and turn-based combat, and much more.
Whilst this is fantastic news, the only trouble foreseeable now is that it is even easier to draw comparison between the two games when Enemy Unknown is released, so here's hoping it will live up to the legacy of the original, and indeed the series.
XCOM: Enemy Unknown is set to be released in the Fall 2012 for the Xbox 360, Playstation 3 and PC, only time will tell if this will be the true revival of the beloved series.