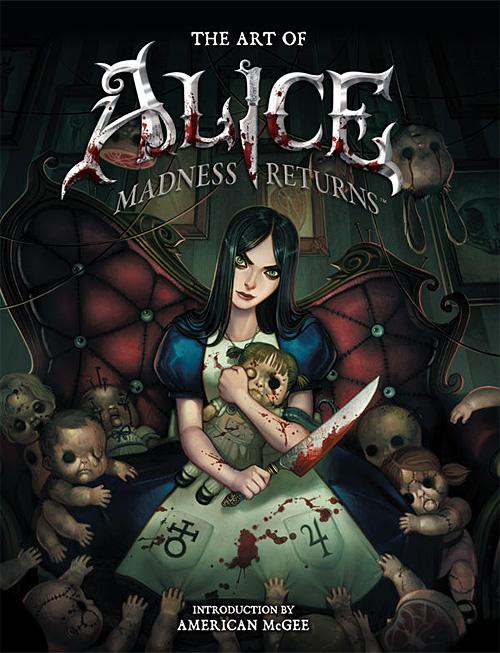 Is your goal in life to meet American McGee? I wouldn't be surprised if he were on your list of people to meet, he has worked on some stunning games. Well if you do want to meet the legend and you're able to get down to London in October you can meet him in person!
Forbidden Planet on Shaftsbury avenue who are renouned for bringing in a variety of famous actors and designers to their store. From the likes of Simon Pegg to Jon Burgerman they bring in a fair amount of people to the store to drive sales while also pleasing fans who get to meet their idols and heroes.
Well video game fans now get their chance to meet the fairly legendary American McGee who of course is coming over all the way from his studio Spicy Horse in Shanghai to sign copies of The Art of Alice: Madness Returns.
So if you head down to Forbidden Planet on the 8th of October between 1-2pm you can have the chance to meet him and pick up a copy of the art book and get it signed. I hope it has lots of pictures of giant snails!
We're hoping he's signing other games too as don't forget American has worked on a whole host of games which are all pretty spectacular:
Doom
Doom II
Quake
Quake II
American McGee's Alice
American McGee Presents: Scrapland
American McGee Presents: Bad Day L.A.
American McGee's Grimm
Plus of course the recent Alice: Madness Returns
Those are only a few games he's worked on too!
We're also going to be popping down armed with our American McGee games from our collection of games in the hope that he'll nicely sign them. Even if he would prefer not to I'm looking forward to coming home with a lovely Madness Returns art book.
Details you need to imprint in your brain:
Forbidden Planet Megastore, 179 Shaftesbury Avenue, London, WC2H 8JR, on Saturday 8th October 1 — 2pm.