It may not be exactly the Worms that we know and love, but Team 17's flagship franchise is back in 3D vengeance in Worms Ultimate Mayhem which is now available from the Xbox Live Arcade and via Steam.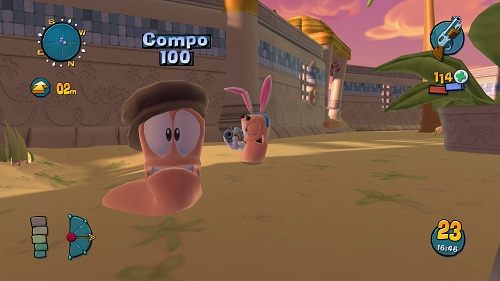 Ultimate Mayhem is sort of a digital collector's edition, and combines the very best content from Worms 3D and Worms 4: Mayhem including fully destructive 3D environments in high definition. With 60 single player missions, numerous challenges, 12 landscapes, 38 weapons and utilities and full online play with up to four teams of worms you've got more customisation than a modern-day character creator.
There's even some Team 17 'loyalty' content for those of you that love to buy a bit of northern game design, as well as family and beginner modes to help introduce you to the foreign idea of Worms in 3D.
Worms Ultimate Mayhem is available now for PC via Steam and Xbox Live Arcade, and will be available shortly on PSN, it'll set you back £10.99 or 1200 MS Points, depending on if you like your worms old school on the PC, or think yourself a bit of a new-age Worms-master.