Everyone loves a bit of Worms, even if they don't know it, after all how many times do you hear countless 'Incoming' ringtones? Worms is a staple in a gaming diet, and if you've yet to play one, well how can you call yourself a true gamer?
Well now even the non-true gamer can become a Worms fan with a new launch of surprisingly enough, the first Worms merchandise products just in time for Christmas! The first of the items are available now with the release of the Worms officially licensed Super Sheep Plush based on the iconic weapon from the series. At 29cm he's no small-fry and with a sound chip that plays the Super Sheep's explosive fanfare you'll have to stop yourself from detonating him for the most authentic recreation.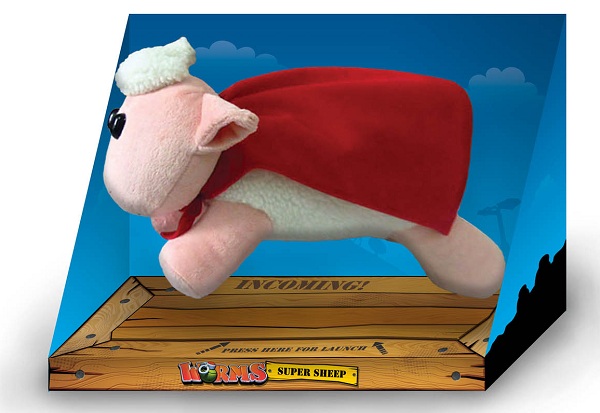 The Super Sheep Plush is available now from a variety of stores across Europe including amazon.co.uk. As well as the terrific plush there is also a full colour maxi poster also available from gbposters.com of the gang from Worms 3D and the recently released Worms: Ultimate Mayhem.
However these two are only the first of many with a whole line set to launch in 2012 including a range of plushes, keyrings, apparel, squeezies, mugs, figurines, collectibles and more! When you consider how big the Worms franchise is, it's surprising that they hadn't made merchandise sooner!