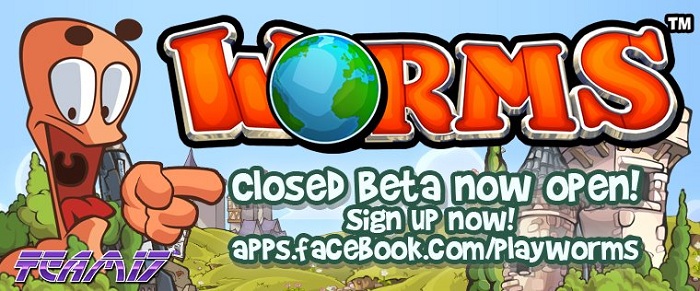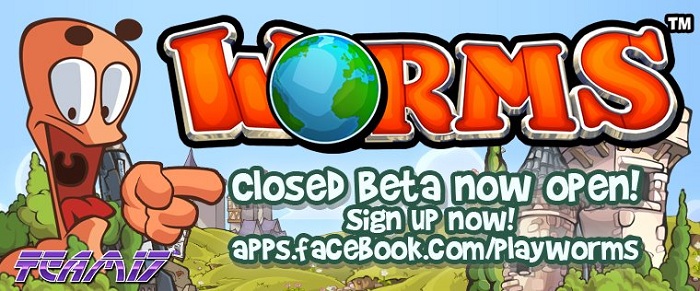 Everyone loves Worms, they're on our consoles, our PCs, on our mobiles, even in our dirt with spacesuits on. Well just in case you feel that there are not enough locations for you to divulge in some worm related fun, Team17 have brought the most popular worm based game to Facebook!
The game is planned to launch later this year, and will continually provide players with new content and keep Worms as fun and fresh as possible for players across the world.
Having already been in a very private beta for some time, Worms is now heading into closed beta, so get on down to their Facebook page, and express your interest!