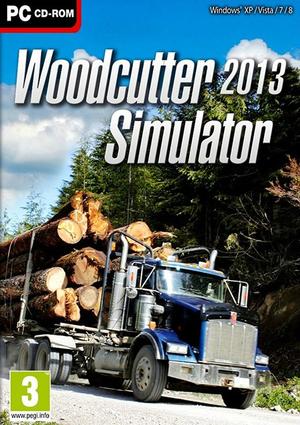 One simulator that I've not had the privilege of trying out is Woodcutter Simulator 2011 from UIG Entertainment, however, not to worry, because next year will see the release of its sequel Woodcutter Simulator 2013, bringing the lumber management simulation to PC gamers anew.
In Woodcutter Simulator 2013 you must undertake the management and operation of a timer mill, tasking you to fell trees, process logs and transport to your customers, so you'll definitely keep busy!
Building from the original game, 2013 introduces a selection of new features, including challenging missions, a day and night cycle, realistic weather and new foresting areas, not to mention heavy machinery such as cutters and fellers, and players will now have the ability to fell trees with heavy duty chainsaws in first person.
As you can see from the trailer, it looks pretty impressive, and with a host of tasks to keep you occupied it's looking to be a very interesting niche of a simulator. Woodcutter Simulator 2013 is scheduled for a release during Q1 2013, don't scoff, you'll be like Pete Martell working the mill, all the drama will go on as you work your days away!