After seeing The Witcher 2: Assassins of Kings demoed to us at E3 we couldn't wait for more details regarding the release of the highly acclaimed and satisfyingly difficult game.
CD Projekt RED have announced that they will be revealing everything you ever wanted to know on the upcoming release at their upcoming conference being held at the Copernicus Science Centre in Warsaw tomorrow!
A live stream of the conference will be broadcast at 6pm (GMT) and will be available to watch via the Witcher facebook fan page.
They will be announcing many new details that concern awaiting fans including its release date, a new trailer, additional features coming to the console adaptation, (It's not a port!) and much more!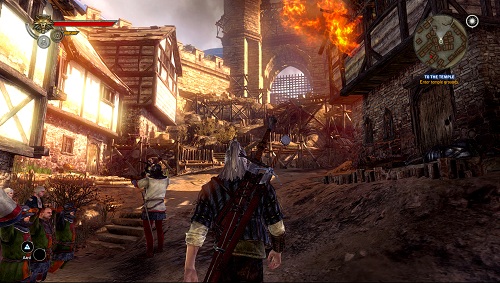 "Witcher 2 on Xbox 360 is not just a simple port of a PC game, it's an adaptation. Our newest game has been enhanced with many new features, and according to many specialists it's one of the best looking games on Xbox 360 ever" — said Micha³ Nowakowski, Member of the board, CD Projekt RED S.A..
So if you're interested in some news on the title that is being called the best looking game on the Xbox 360, do not hesitate to watch the conference tomorrow on The Witcher 2 facebook page!