Bethesda have now officially announced something that we mentioned on this week's episode of the podcast, and that is a confirmation of Prey 2 being in development.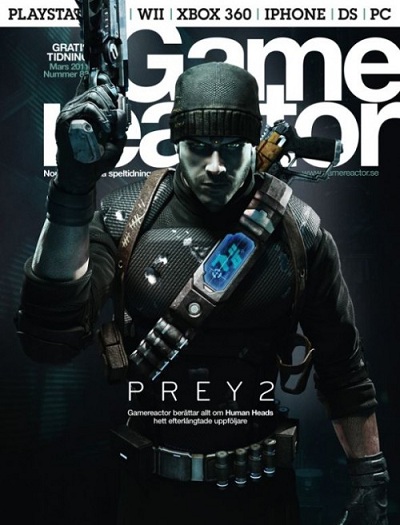 Prey 2 is once again being created by Human Head Studios and is taking advantage of the id tech engine, but not id tech 5. No details on the location/characters or even enemies have been announced so it may or may not be following on from the original. However from the image on the front of Game Reactor magazine it's definite that it's either another protagonist or Tommy has gone through quite a change.
"We are thrilled to be working with Bethesda on Prey 2," said Chris Rhinehart, project lead. Prey 2 will provide gamers the opportunity to explore a new facet of the Prey universe, one that offers fast-paced action in an open, alien world. We're excited to show gamers the title we have been working on and hope they will be as excited by this title as we are."
Set for release in 2012 Prey 2 is going to be available for Xbox 360, PS3 and Windows, we imagine screenshots showing off their new title will emerge on the internet soon, and we're keeping our fingers crossed in the hope that it's playable at this year's E3.