Paradox Interactive have revealed the first images of gameplay from Warlock 2: The Exiled, sequel to one of our favourite turn-based strategies of last year; Warlock: Master of the Arcane. The new screenshots unveil an absolutely stunning Ardania ready for a good conquering!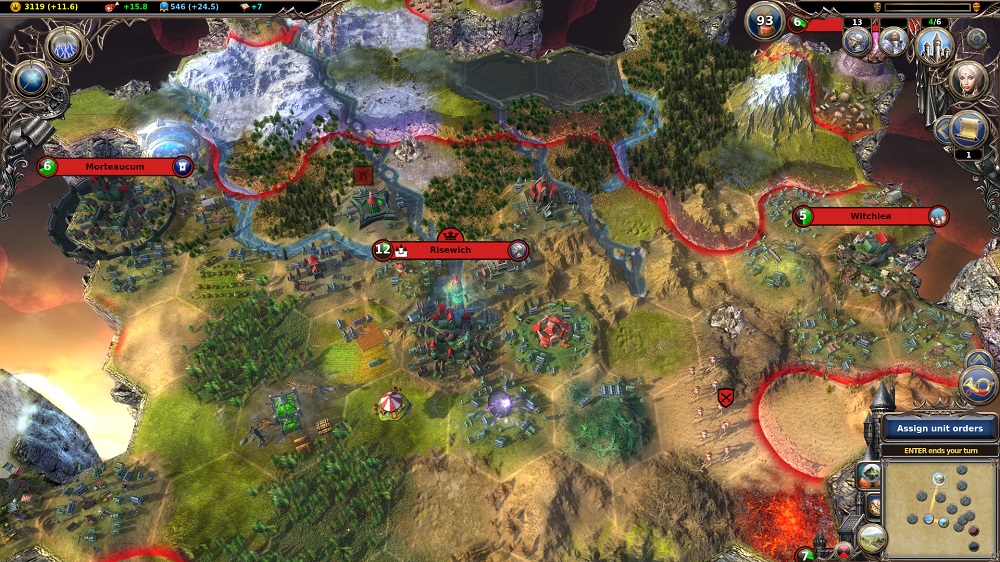 In Warlock 2: The Exiled you will journey back to the realm of Ardania that apparently cannot go a week without being conquered, so get ready to wield powerful ancient magic, summon great creatures and find out who has the biggest balls of fire in this turn-based strategy game. We aren't kidding either, because with over 150 spells to add to your tome there'll be a lot of magic spilled on the battlefield!
The game will feature a singleplayer campaign and multiplayer that features PvP, and Co-op PvE so that you can reclaim Ardania from that guy who thinks that you're his friend, or bust up some undead AI with your girlfriend. With the new 'Exile' mode you'll also be able to fight your way through the shards to reclaim Ardania from THAT guy, as well as the old-fashioned sandbox way.
If you haven't been introduced to Turtle War yet! Then I highly recommend you watch the Warlock 2:The Exiled announcement trailer for a month or so ago, you won't be disappointed, that is unless you watch it without sound.
Warlock 2: The Exiled is scheduled for a release during Spring 2014 for Windows PC, seriously, check out the trailer if you haven't!