A new phase has begun in the ongoing Early Access program for War of the Vikings entitled Veiðimaðr, to you and me; The Huntsman, this new content gives players the chance to try three new profile loadouts including the deadly Champion Class whose Dane Axe is not to be laughed at! You can learn about the latest changes on the Official Paradox Twitch Channel tonight at 8pm!
However that's not all we're here to tell you about, after all, a very important aspect of the Norse was their fabulous facial hair, so Paradox and Fatshark are working together in the search for the most epic beard in the Beastliest and Bestest Beard Competition, if you've an ambitious beard submit your personal achievement, and you might see it added into the final game!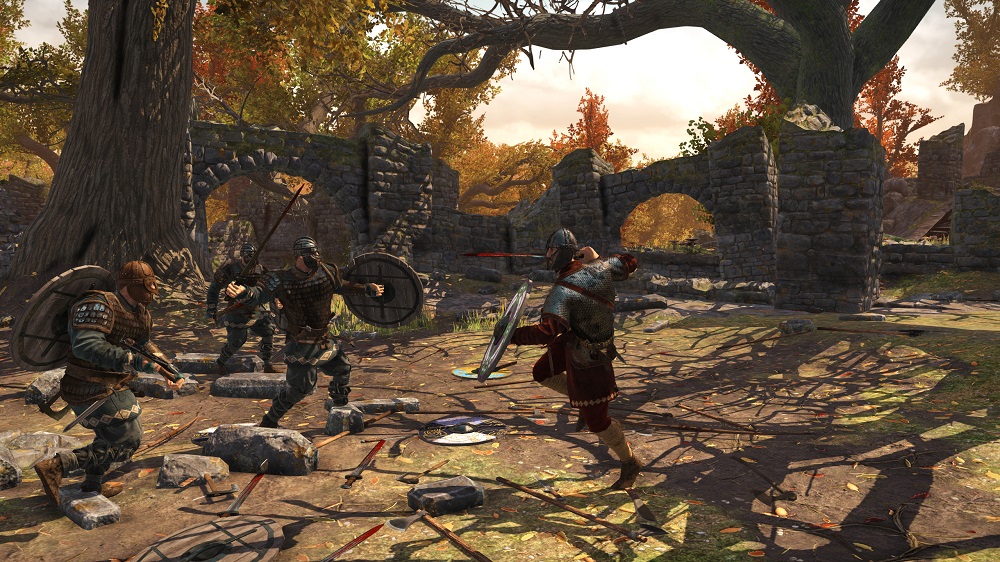 Three different packages are available for purchase during Early Access, the standard edition or the Blood Eagle Edition that includes digital content such as a concept art book, soundtrack and exclusive gear, or there's the Valhalla Edition that comes with all of the in-game content already unlocked, access to all future content at no extra charge, plus the concept art book and an extended soundtrack. Each edition also grants membership to the Early Access Club that includes bonus loot and an additional shield pattern when the game is released.
War of the Vikings is an all-new multiplayer game built on the technology that drives their mediaeval combat game War of the Roses, don't worry though, this isn't just an add-on, War of the Vikings is a standalone entry into the series that will ask players to design their own personalised warrior and pillage England for all its worth as a Norseman, or defend your country as a brave Saxon.
Featuring the same intense close-quarters combat, War of the Vikings will feature authentically inspired settings and weaponry for all you history buffs out there, on large scale 64-player battles that will ensure an unforgettable experience, we only hope that the Norsemen will be seen arriving in landing parties to capture their truly terrifying nature on the shores of England.
War of the Vikings is scheduled for a release during Q1 of 2014 for PC, join in the fight now and watch the game grow before your eyes.