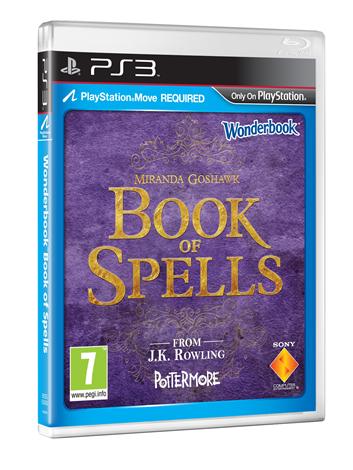 If you live close to London or intend on popping there over the weekend why not head down to the HMV at Oxford Circus during this bank holiday weekend and be one of the first people in the UK to get to play Wonderbook: Book of Spells. However it of course won't be from the comfort of your own home, so hopefully the lighting in HMV is up to scratch.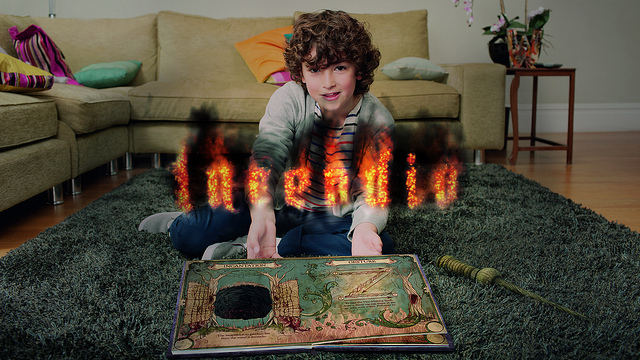 Playstation Access are stating that the event is perfect for younger siblings, kids and families, but of course as Book of Spells is featuring original writing from J.K. Rowling herself so all the Harry Potter aficionados are sure to want to pop over as well!
For anyone that didn't see the announcement for Wonderbook: Book of Spells at Sony's press conference at E3 you can see the trailer below. Wonderbook is taking advantage of a forgotten market by using a physical book and bringing the stories to life with Augmented Reality thanks to the Playstation Eye and Playstation Move.
Also as a bonus for anyone that attends the event you'll get a voucher for £3 off Wonderbook: Book of Spells, or a voucher for £5 off the Wonderbook: Book of Spells Playstation Move Bundle which comes with everything you'd need in order to play the game, just in case you don't have a Playstation Move or Playstation Eye.
The event is happening from 9:00 when HMV open on the 25th of August until 18:00 on Monday the 27th of August, so pop along if you want to go have a read and a play at the same time. You can also join the event and read all the details on the Facebook event as it is open to the public.