Fans of RAGE and owners of Apple products rejoice! The official RAGE Facebook page has managed to achieve 100,000 likes making RAGE and RAGE HD for iPod, iPhone and iPad absolutely free for one week. We've never been fans of the Apple devices, however we do love RAGE, and couldn't help but let everyone know that you can download it today for FREE.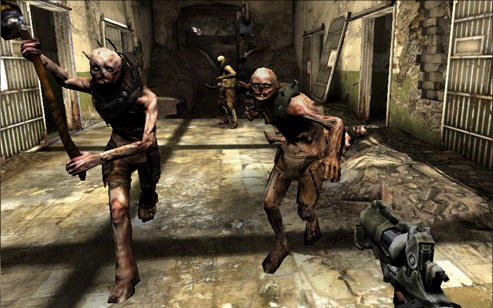 With three levels to battle your way through, you'll arm yourself with a pistol, shotgun or machine gun as you encounter mutants, lunatics and your worst nightmare in the Tenements, Asylum and Bunker. With four difficulty settings, hit-streaks, challenges and leaderboards you'll definitely get your money's worth in this free game if you pick it up this week.
Created specifically for the iPhone, you can experience the post-apocalyptic RAGE before it is released on current generation platforms on October 7th 2011. With superb high resolution graphics, dynamic music and sound effects, this little on-rails shooter is free now, so what are you waiting for?