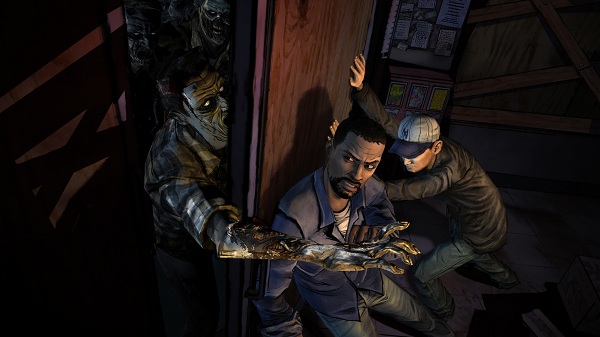 Telltale Games have finally opened their official The Walking Dead website, offering some new news, screenshots and the first episode of Playing Dead an 'online talk show' that takes fans behind the scenes of the series with host AJ LoCascio (Marty McFly in Telltale's Back to the Future: The Game series). This nine-part show will feature guests including The Walking Dead creator/writer Robert Kirkman, and Gary Whitta; screenwriter for the Book of Eli and story consultant for the game, not to mention bring you all the info you would want on the soon to be released episodic series.

" frameborder="0" allowfullscreen>It's actually a very interesting watch, as you find out some of the developer's favourite moments in the comics, why Robert Kirkman does not like Mario Sunshine, and the reason that they have taken the approach that they have with the game.

Based off of Robert Kirkman's groundbreaking humanist comic book series, The Walking Dead is an new zombie game with a difference; this episodic Adventure Horror series will focus on a new group of survivors as they struggle to flee the horrors of Atlanta, intersecting with events seen in the comic books, and focusing less on shooting zombies and more on the actual issues that come about from a zombie outbreak, just like the comic and television series.

Telltale have also released the very first screenshots of the game highlighting the very distinctive art style inspired by Charlie Adlard's work in The Walking Dead comic books, it's illustrated look may not grab everyone, but we can't wait to see it in action.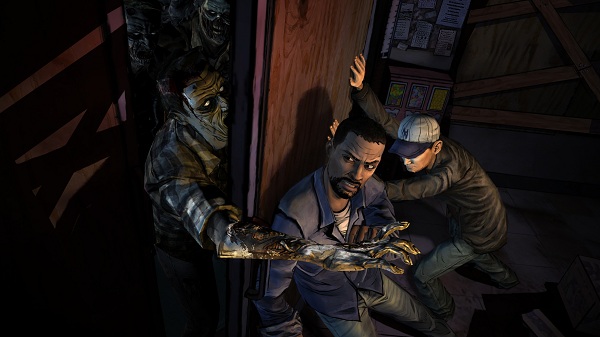 The Walking Dead is a new five part episodic Adventure Horror series that will be available for digital download beginning in Spring 2012 for all major gaming platforms! We cannot wait. The first episode of Playing Dead is available to watch via Youtube, iTunes, Xbox Live and Playstation Network.