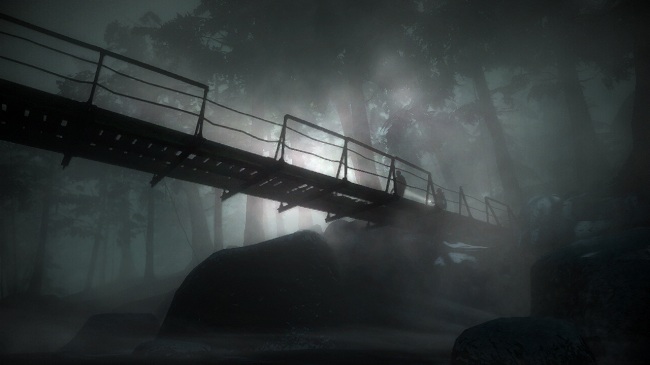 Sony have unveiled and shown off a lot of their upcoming games at this year's Gamescom and one of those games is a new teen horror style game called Until Dawn, being developed by Guildford based Supermassive Games.

Unitl Dawn is a brand new game being developed for Playstation 3 and exclusively for Playstation Move, making it one of the first horror games to be developed exclusively for Sony's motion controls. You can watch the announcement trailer below although it doesn't let that much known and is quite a teaser.
"We've been working on this game for a while now, working with Hollywood writers and US TV talent, doing our best to bring the a new horror experience to the PlayStation Move. Inspired by classic movies like Friday the 13th, Halloween, and SCREAM, we expect that Until Dawn will draw you in with its characters, chilling setting and shocking, twisted story." said Will Byles.
In true teen horror fashion the story tells of a group of classmates who visit the site where their friends disappeared a year ago to try and get some closure on exactly what happened. Little did they know that they'd get caught up in crazy spooky antics and instead have to try and make it out alive. As you would presume these teens are isolated, the powers out and their phones have zero signal. Similar to Obscure you'll play through the story as multiple characters either with other friends in the game or all on your own.
The Move controller is your flashlight so you guide your hand around to check out your surroundings but it will also allow you to interact with other items in the environment to tune radios, fire a shotgun in defense or of course solve puzzles. Also there's a lot of talk on if the game is on-rails or not but after reading comments on the Playstation Blog they have confirmed it is an exploration based game.
Until Dawn is set for release at some point during 2013 exclusively for Playstation 3, we can't wait to see more on the game and have something more intense for Playstation Move.