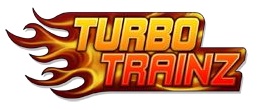 You may have never heard of this title before, but Turbo Trainz has Gamercast itching to get its hands on the new game in development at Broken Switch Studios, it's not because you are racing trains, oh no. This Wii exclusive title has the player 'Become the train' that's right! Get ready to move your arms in a churning motion back and forth and watch your train zoom past your opponents; Turbo Trainz promises to be a fast paced train racing game that gets your heart thumping and your arms pumping!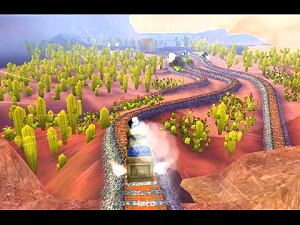 Turbo Trainz will use abilities and power-ups to make an enjoyable racing game that kids and adults will love, with obstacles like broken tracks, earthquakes, mazes and more, don't think you'll be in for an easy ride.
This game will be awesome if you need to keep your arms moving to power your train! It also has the possibility for a hilarious control system similar to the legendary Muscle March. It's currently scheduled for release sometime this summer.
Look at the fun we are having at simply wishing that we were playing!
Read more »