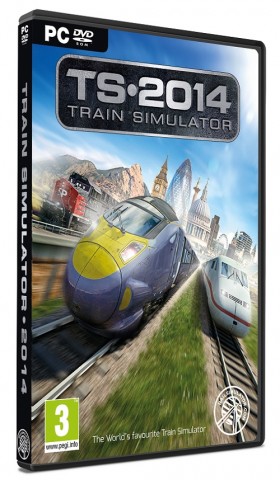 I think it goes without saying that we're pretty big fans of the simulation genre, if it simulates an aspect of real life, we'll give it a go, and one of those that's been doing it so well for years is the Train Simulator, these days the train sim market is dominated by the extremely popular Railworks Train Simulator series.
We caught up with Matt Peddlesden, of RailSimulator.com and asked him some questions about the Train Simulator series and some of the new features we can expect to see in Train Simulator 2014.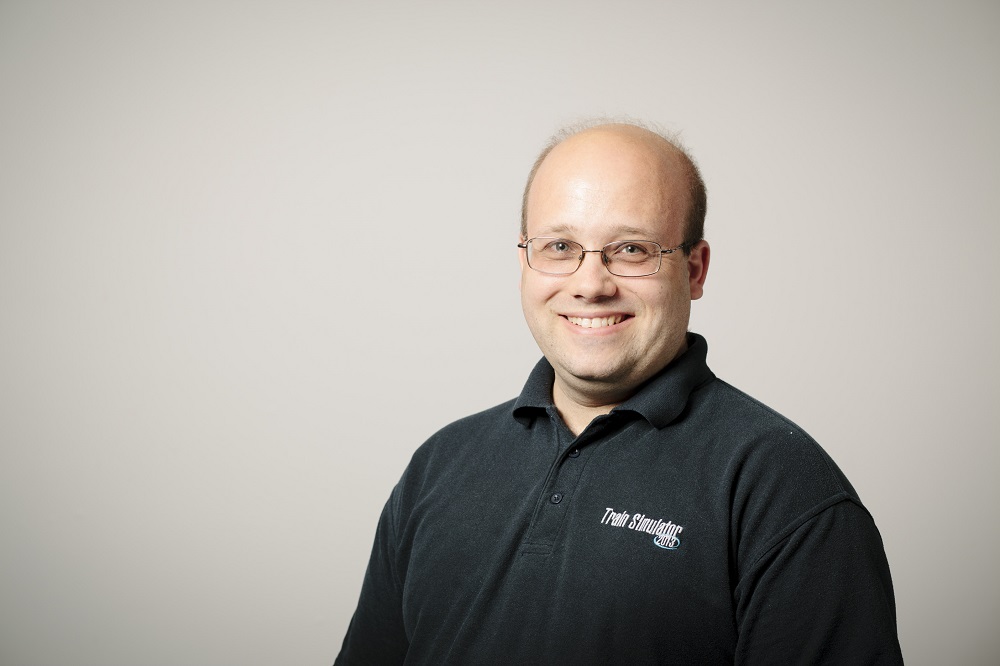 So of course at the forefront of our mind was what improvements will we be seeing in the latest iteration in the series, and the simple answer to that question, is a lot. I had attempted to sum up the interview, but in all honesty, Matt's got so much interesting input on both the design process and the evolution of Train Simulator 2014 that we I didn't want to water down his words, so here it is, in all it's glory:
Gamercast: With Train Simulator 2014 just on the horizon, what new features can we expect of the game?

Matt Peddlesden: We've really put a lot of effort into broadening the experience of Train Simulator to make it enjoyable to a wider audience, while also making the gameplay deeper and adding some exciting tools for creators to build fantastic new content.

TS2014 brings with it a completely new Career System rebuilt from the ground up to provide a full and rich product, which delivers rewards such as medals and achievements and allows the player to grow their experience score in the game as they complete career scenarios.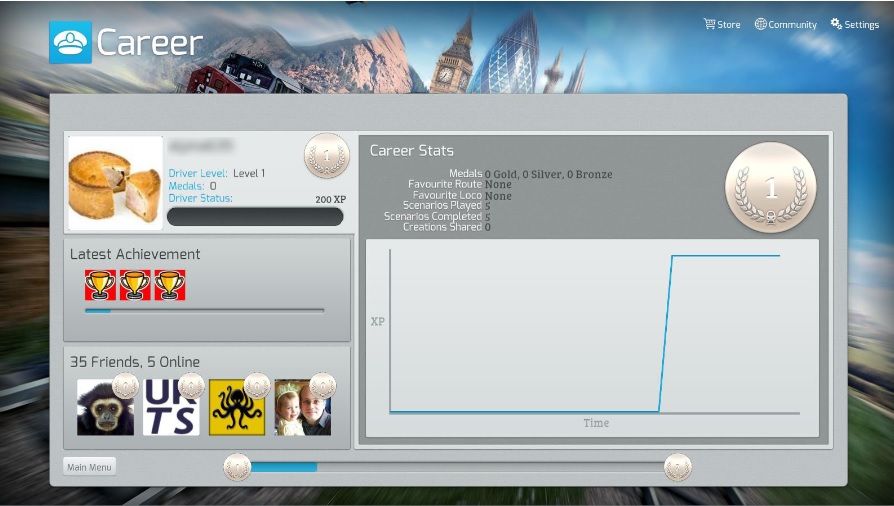 We have also invested heavily in modernising our main user interface. Using the latest technology and calling upon industry leading talent to help create a really slick and exciting interface, we're giving our fans the chance to get into the cab and start driving as quickly and easily as possible.

Within the game itself there are also some great improvements such as lens flare effect that really brings headlights in the distance to a whole new level, and vastly improved visibility for distant mountain terrain.

The new product will now come with our three top routes; Donner Pass, London Faversham and Hamburg Hanover. These continue to be add-ons that our existing players enjoy and give great feedback on, and we're delighted to be able to put these three routes in the main pack for new users.

For creators there are a huge number of changes, improvements and new features that we'll be detailing between now and launch. This includes some new tools for content creators, exciting features for route creators and the ability to share user created routes freely on Steam Workshop easily from within the game.

We are introducing a brand new community website called Engine Driver, which will replace our old blog, and it's aimed at providing a wide range of easily accessible content covering topics from simple game tutorials, to complex creator challenges such as route building. It even goes beyond the simulator itself and into topics that will interest the general rail enthusiast such as articles about trains and rail lines from around the world and throughout history. We are encouraging users to submit content as well as engaging with some respected authors to write articles regularly. Readers will be able to personalise the site to their preferences and provide feedback on articles, engaging in discussions with other members. We're really excited by this hub, which is directly accessible from the main menu in-game as well as from any web browser.

There are two more really important points to mention here too, the first is that all existing users will get the core technology upgrade absolutely free. Once the product is launched they will get all the new menus, tools and so forth the next time they start the game after a Steam upgrade.
Secondly, we've put a lot of effort in to making sure that TS2014 is fully backwards compatible with previous versions, so all the content you've collected will continue to work as you receive the technology upgrade.

Keep checking our Facebook page over the coming weeks as we continue to announce more about TS2014.

GC: Obviously you deal with trains on a day-to-day basis do you have a personal favourite?

MP: I've got a couple of favourites; the Class A4 Pacific is definitely my favourite steam engine both in game and in real life. It has a wonderful blend of beauty and brawn which appeals to a wide range of people, even if their main interests don't normally rest with steam engines.
Six of these famous locomotives are currently gathered together for a once-in-a-lifetime event at the National Railway Museum, celebrating the Mallard's 75th anniversary, so it's a great time to see these magnificent locomotives for yourself and then come home and drive them in the game.
As much as I like steam, I'm also heavily interested in the latest and greatest traction in use and to that end the Class 395 EMU featured on the London Faversham route is my favourite of the modern trains. Running on the fastest line in the UK and with such a rich experience in the cab it's tremendous fun to drive and just as pleasing on the eyes as the Class A4 Pacifics.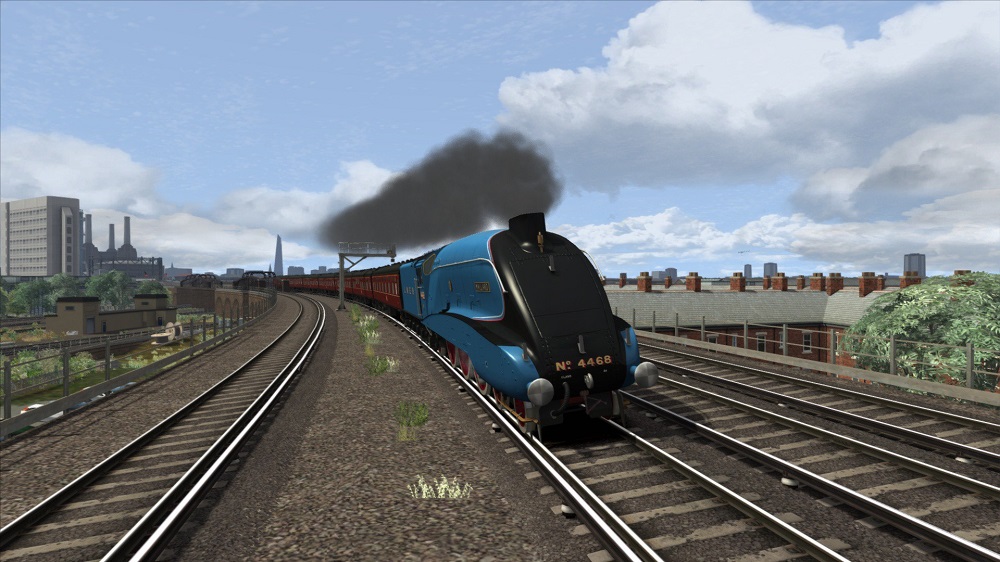 GC: After working on the Train Simulator series, have you found your love of trains has flourished?

MP: Absolutely. I have always had a strong passion for trains since a very early age thanks to my father, but as with most people, a family comes along and you have a busy career and this all ends up pushing interests such as trains to one side. Being able to work on the product has really opened up many other avenues of interest. For example, previously I have been exclusively interested in British railways, whether steam, diesel or more modern. Since spending so much time with the game and the community around the game I have developed a much deeper interest in railways from around the world and indeed have found a particular soft spot for railroads in the USA.

GC: Train Simulator obviously thrives on its downloadable content, when creating a pack how much research is involved in releasing a new locomotive, livery or route?

MP: I'm really pleased you asked that question. Our teams spend so much time behind the scenes on the content it's good to be able to get that message across to everyone who is enjoying the content, but might not appreciate the tremendous effort that went in to it beyond the actual technical creation of the product itself.

For a route, the project starts with research using the internet, online photo libraries, mapping services such as Google Earth and generally talking to people to get a feeling for where the right places are to build routes. It's often relatively easy to say we want to do something like the Great Eastern Mainline route, but trickier to determine which exact bits we do and don't think should make the product. Ultimately we end up with a fair specification for the product.
The next step is for our content teams to do much more detailed research, not just online but depending on the route it can also involve scouring book stores for out of print books. One of the most important steps in the creation of a route is the survey, where some of the team will visit the route and surrounding areas and take extensive photographs, make sketches and take notes. For example, in our recent Hamburg Hanover route, our team took nearly 7,000 photographs.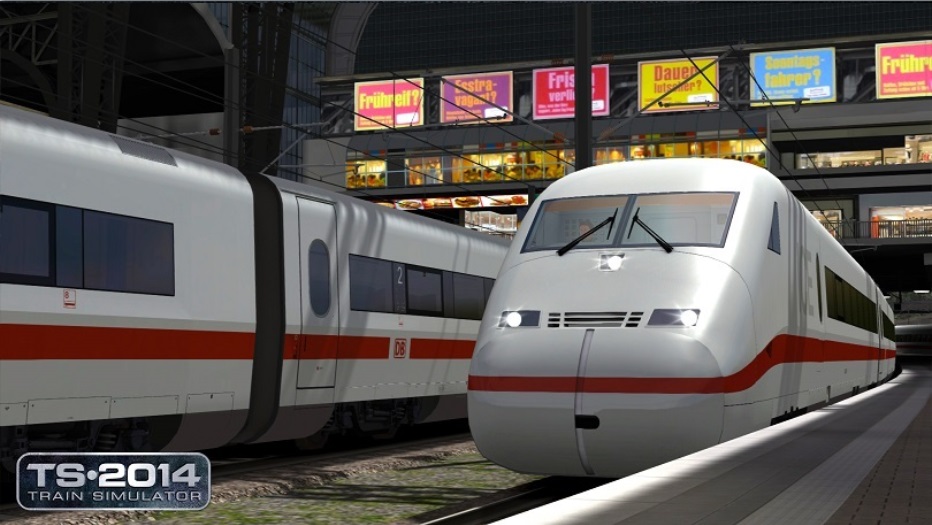 The survey of the route also brings with it a really key benefit; the team gets a real feel for the line, for each of the stations and the surrounding areas and the kinds of services that run along it. Taking Hamburg Hanover again, our survey team had seen lots of technical documentation about the route but had not fully appreciated the sheer volume of container freight traffic on it until they sat on a station and experienced it in person. They were also able to find out things about the various stations that might not be apparent from an armchair research session; such as experiencing just how amazingly blue the station is at Hamburg Nordstatd! It's important for our team to get as familiar with the route as the people who use it every day, which is quite a challenge!

In many cases it is possible to find detailed track plans and schematics showing the location and types of signals. In others it must be determined by looking at all the resources we have available, which can involve many hours of poring over documentation. Photographs, videos, books, online resources and even one to one conversations with people who know or work on the line all go into creating a picture of the route for our content creation teams.

For a locomotive, the research is very similar to a route with videos, books and online resources. Often it is possible to visit the locomotive in a yard or depot. We have been very fortunate to work with some amazing partners such as Hitachi Rail Europe (for the Class 395 featured in London Faversham), who were able to provide us complete access to the train inside and out. They gave us schematics and full access to a driver who could demonstrate the cab controls and cause the various sounds so that our engineer could accurately recreate it in the game. We've also worked with many other partners such as Freightliner and the National Railway Museum.

The challenge with much of the research extends as our projects spread further around the world. We have conducted research trips in places such as California, Pennsylvania, Germany and Japan within the last six months.

No matter what the project, we have an extremely active and engaged community surrounding Train Simulator that ably contributes to the research process, especially where particular interest / expertise areas come into play.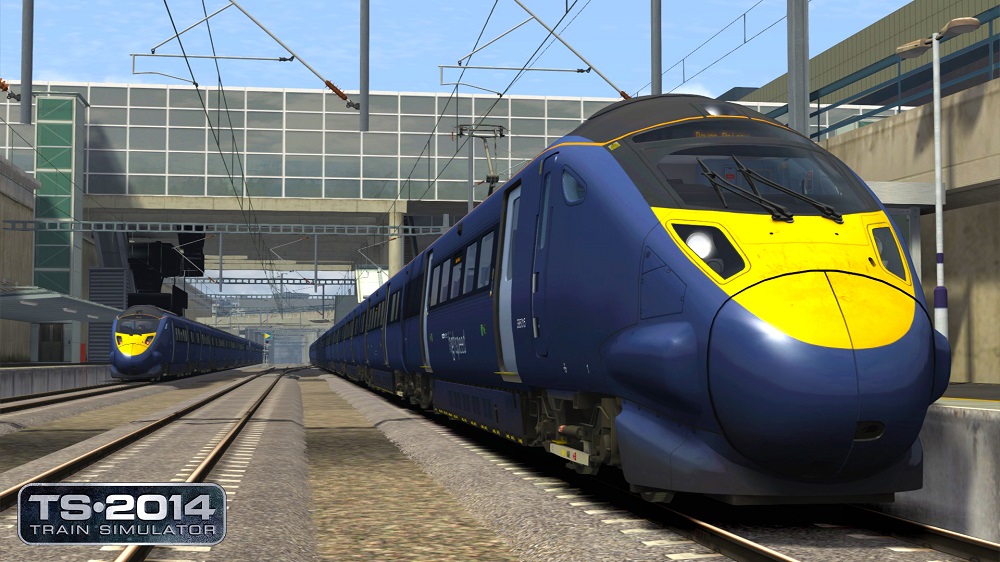 GC: One of the most popular non-flight and train simulators Farming Simulator will be debuting on Xbox 360 and Playstation 3 this Autumn, have you ever through of bringing the franchise to consoles?

MP: We're always keeping a close eye on the video games market and consoles are of course a huge part of that. We certainly feel that the living room experience is very important and indeed in our TS2013 release we added support for Xbox 360 controllers to the game. In conjunction with the Steam Big Picture mode, this meant that someone could plug their PC in to their television and sit back and enjoy their Train Simulation experience.

GC: Thanks to a lot of German simulators being brought over to the UK, there have been a surge of strange and interesting simulators, how do you feel about these, and have you experienced any of them yourself?

MP: Simulation is a really important genre that was one of the most popular a long time ago. Since then, games have diversified into many different genres, but we are definitely seeing a big resurgence in the popularity of simulation products. We're absolutely thrilled to see all these titles that celebrate the lives and careers of real people and give players the chance to experience it for themselves.

GC: On a similar vein, TML Studios' World of Subways series presents players with a fantastically realised world of underground trains, is there a reason that Train Simulator has never ventured into this territory, or indeed Light Rail?
MP: There are not only a great number of routes to be built around the world but also a great number of different types of rail experience. To date however our customers are telling us they want modern high speed trains over longer distances and this is generally guiding our thoughts. However, we certainly have these other kinds of experiences on our radar and there are many people in the company who would like to see us tackle trams, underground trains, narrow gauge and other rail systems. One of our most popular routes is Isle of Wight and it actually features some of these types of experience, with the former Underground trains running on the main line from Ryde Pier Head to Shanklin and the little steam engine on the preserved railway from Smallbrook Junction to Wootton.

Its fantastic to hear just how much work goes into each additional content pack, and even more interesting is their recent excursions to America and Japan! We cannot wait to see what new packs will come in the wake of Train Simulator 2014, and what else the folks at Railsimulator.com have up their sleeves.
Train Simulator 2014 is scheduled for a release September 26th 2013 for Windows PC, as always, it will be released in all PC-stockists as a boxed product, and will be available also from Steam. Also, if you missed it, the Great Eastern Main Line saw a release just yesterday and if you're a bit of an East Anglia regular, it definitely looks worthy your time and money.