You'd think that with the hotly anticipated Tropico 5 on the horizon that DLC would be a thing of the past for the much loved Tropico 4; well you'd be wrong! Kalypso Media have announced a new pack for Tropico 4 on Windows PC and Xbox 360: The Academy!
The island of Isla Guerra is on the verge of revolting against the endearing El Presidente, and with this new military centred package you will have to recruit skilled cadets and quell the threat in the Peace, Love and Understanding mission where you must repel a large scale foreign invasion, which may or may not have been Penultimo's fault.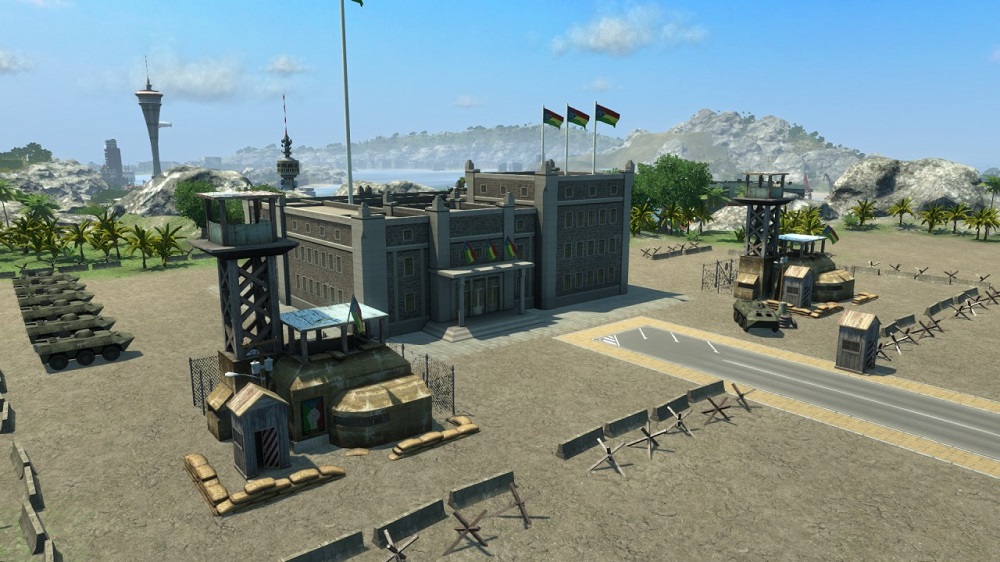 The Academy DLC features the new East Point Academy that provides college and military education alongside a new trait for El Presidente and the new East Point Cadet outfit for female avatars as well as the new mission.
Tropico 4 allows you to become the heroic leader of the people, or the despicable arm of capitalism across two extensive campaigns with over 30 manic missions, or for as long as you like in the fantastic sandbox mode. If you want your economy to run on tourism, farming, big businesses or sweat shops the choice if yours, pocket all the earnings yourself or share it out to the people, there's just too much choice, and all brilliantly achieved with the right amount of humour!
You can purchase The Academy DLC for Tropico 4 now for Windows PC and the Xbox Live Arcade for £3.49.