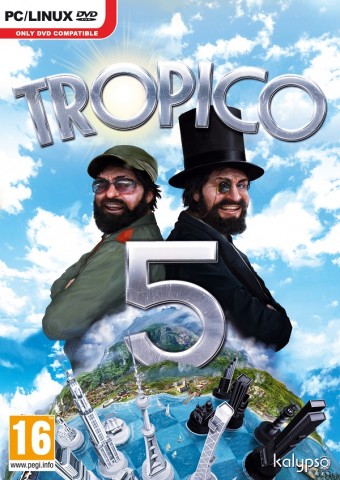 Have you heard? Starting May 23rd you can start a bright new future in the beautiful land of opportunity known as Tropico, you can even take your family with you! That's right, the news city-building fans have been eagerly awaiting, is that Tropico 5 will be available globally on PC May 23rd, so get ready for a summer in front of the PC!
Alongside the joyous news, a brand new website has launched for the game, providing visitors with everything they need to know about the new island paradise; full of photos, videos and speeches from El Presidente himself, what more do you need!
In case you missed the super cheesy cinematic trailer released last week, be sure to check it out, and prepare for a place where people never go hungry, all work has a decent wage and the weather is always sunny, well if El Presidente deems it so.
Tropico 5 comes with a variety of new gameplay features, the largest of the changes to the game is dynasties, now they aren't going all Crusader Kings on the series, however the great El Presidente will take control of the infamous island of Tropico during the early colonial times, which can then be guided through the centuries as the world moves forwards.
To ensure that your legacy thrives you'll need to promote members of your extended family to positions of power in order to lay the foundations of your dynasty, after all, surely El Presidente can't survive two World Wars, the Great Depression, and the Cold War to modern times?
Tropico 5 will also include advanced trading mechanics as you amass a global trade fleet and use your ships to secure routes to neighbouring islands, this is alongside a wealth of new research options, allowing you to advance your nation through the ages. On top of all that Tropico 5 will be the first in the series to feature up to 4 player cooperative and competitive multiplayer on any given island map, which will require a lot more exploring than you are used to.
Tropico 5 is set to release on Windows PC, Mac and Linux May 23rd 2014 with a release this autumn on Xbox 360 and Playstation 4.