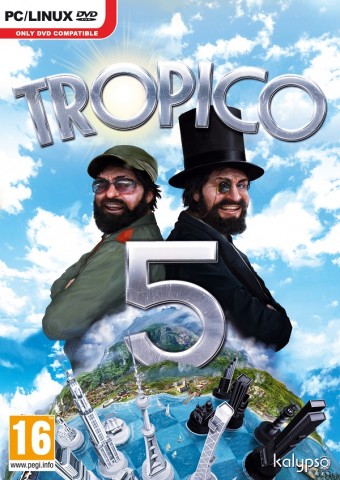 There's not long to go until you can bask in the glowing paradise of Tropico, in fact the newest game in the incredibly popular city building strategy series is out in just over a fortnight! To celebrate the joyous event, Kalypso Media have released yet another new trailer and announced a live stream with the developers!
So... Which are you more interested in? Well if you're itching to ask the developers Haemimont Games all your questions, then show your undying love for El Presidente this Thursday May 15th at 7pm (GMT) and watch a full gameplay demo and much more on the Kalypso Media Twitch.tv channel.
What about the new trailer? Well the land of Tropico can be ruled in many ways, and the introduction of multiplayer to the series means you can inflict your political ideals on your friends! It's up to you whether you forge a socialist utopia with the help of your comrades, or stamp out your friends one-by-one and rise above the ashes of their pitiful attempt at becoming Presidente, so check out the new multiplayer trailer.
Tropico 5 comes with a variety of new gameplay features, the largest of the changes to the game is dynasties, now they aren't going all Crusader Kings on the series, however the great El Presidente will take control of the infamous island of Tropico during the early colonial times, which can then be guided through the centuries as the world moves forwards.
To ensure that your legacy thrives you'll need to promote members of your extended family to positions of power in order to lay the foundations of your dynasty, after all, surely El Presidente can't survive two World Wars, the Great Depression, and the Cold War to modern times?
Tropico 5 will also include advanced trading mechanics as you amass a global trade fleet and use your ships to secure routes to neighbouring islands, this is alongside a wealth of new research options, allowing you to advance your nation through the ages. On top of all that Tropico 5 will be the first in the series to feature up to 4 player cooperative and competitive multiplayer on any given island map, which will require a lot more exploring than you are used to.
Tropico 5 is set to release on Windows PC, Mac and Linux May 23rd 2014 with a release this summer on Xbox 360 and Mac with an Autumn release for Playstation 4.