Rejoice, El Presidente returns to us in Tropic 4 Gold Edition allowing fans to purchase both Tropico 4 and the revolutionary Modern Times expansion in one brilliant little box, so you can't put tropical bliss off any longer!
Kalypso Media will be bringing the bundle of the award-winning city builder and its equally beloved expansion to PC and consoles, and if you've never travelled to the tiny Caribbean island of Tropico and are a fan of economic simulators, then you probably should listen up.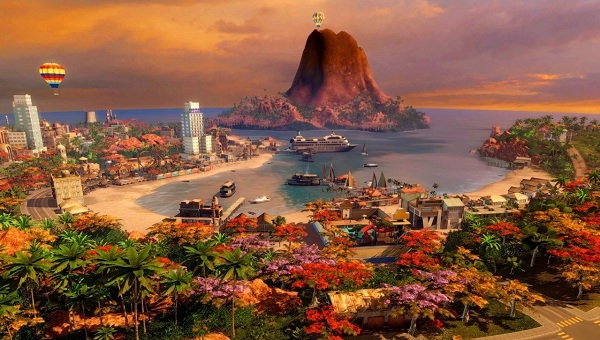 Tropico 4 allows you to become the heroic leader of the people, or the despicable arm of capitalism across two extensive campaigns with over 30 missions, or for as long as you like in the fantastic sandbox mode. If you want your economy to run on tourism, farming, big businesses or sweat shops the choice if yours, pocket all the earnings yourself or share it out to the people, there's just too much choice, and all brilliantly achieved with the right amount of humour!
Tropico 4 Gold Edition is scheduled for a release November 9th on Xbox 360 and Windows PC, if you missed out on the game and its expansion when they were released, now is your chance to get them in one great bundle.