Kalypso Media and Haemimont Games have performed the godly task of bringing all that is good of Tropico 4 and packaging it neatly into the Tropico 4: Gold Edition. If you're unfamiliar with the game, Tropico allows you to take the reins of small Tropical Island and shape it to your liking; whether you want to work your people to the ground for lucrative export money, or simply grow what you need and distribute it among your people, you can, heck you can even choose if you want your island to be a tropical paradise ripe for tourists or close your ports to visitors and immigrants, the choice is all yours.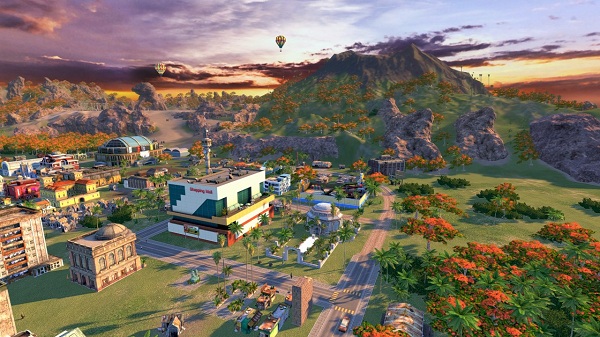 Tropico is a traditional city building management sim, you are given an island with a small population and it is up to you to place and build the city that you or your citizens dream of, and considering that your citizens are well within their own right to start a rebellion you'll want to keep them content, and so there are a variety of needs that must be satisfied if you are to be the beloved leader of the people. This is what really sets the game apart from your average city building simulation, your island has a real soul full of people that you can follow and observe, that look up to you, work in your buildings and respect your political choices if you can keep them happy.
Every inhabitant of Tropico has the right to housing, however if they are forced to put up their own shanties this will not go down well, although if you can afford to supply them with good quality apartments they'll be happy bunnies, the same goes for your supply of food, religion and entertainment that can all be enhanced by creating greater opportunities, however if a Tropican's respect falls for you if you do not deliver on the basic amenities and greater needs such as healthcare, keeping crime at a low and their job quality then they'll turn to a life of crime, or worse rebel against your cause.
Tropico 4 Gold Edition boasts over 30 Campaign missions across the standard and Modern Times expansion and these missions aren't simply twenty minute affairs, any one mission could see you playing for 3 hours on a single island, and each mission will open your eyes to new ways that you can rule your populace. The journey of El Presidente is pretty tough, and the missions will take you through times of war and strong opposition that gets delightfully challenging, don't let the first few missions fool you, not everyone will have the stones to rule an island successfully.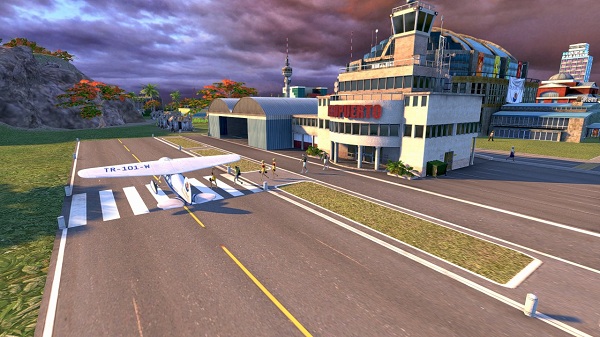 On top of the main campaign there are also a selection of Extra Missions and Challenges at your disposal, unfortunately the Xbox 360 version does not allow you to create and download Challenges made by the community, instead there are a selection of bundled challenges on hand, perfect if you have finished the massive campaign and wish for a little more structure than the sandbox offers.
However, the reason that most gamers, -myself included- come to taste the delights of Tropico is for the Sandbox mode, whilst the campaign mode is hilarious, and gives you some downright incredible and challenging missions; check out the Modern Times campaign for rioting, zombie outbreaks and flu epidemics! If you used to play Sim City to simply watch your empire grow, Tropico blows every city management game out of the water, and when you combine it with the Modern Times campaign what you get is an evolving society with a focus on the little people, and the option to do however as you please.
What Tropico 4: Modern Times manages, is to turn the core game into a completely different experience, by adding chronology and timed events, your reign on your island no longer turns stale after building everything possible 30 years down the line, and you can comfortably take your island from 1950 right up to the 21st Century unlocking towering skyscrapers, new forms of power and more efficient ways to gather resources, however this all comes at the cost of less jobs for your citizens, and balancing these scales is the true challenge of Modern Times.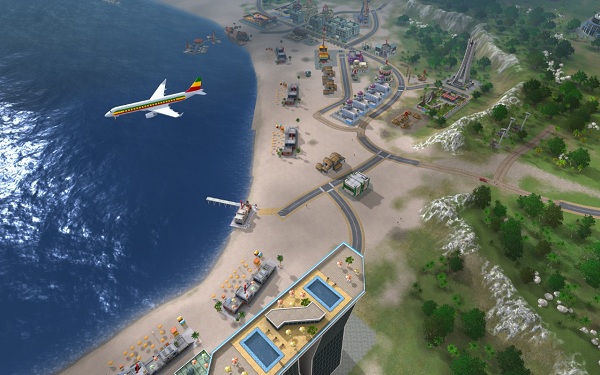 It's not difficult to get trapped into a sandbox game of Tropico, with some islands lasting you for well over 20 hours of game time, and when the ridiculously catchy music combines with the beautiful island vistas it doesn't take long for you to zone out as you watch the world go by, and if you left the campaign mode a little scarred, fear not as you can alter sandbox mode so it is as light and fluffy as a cloud with a God Mode that ensures no rebellions, wars or disasters take place on your peaceful island!
Tropico 4 Gold Edition contains the core Tropico 4 experience alongside the Modern Times expansion, unfortunately it does not contain any exclusive DLC nor does it have all of the DLC released, so if you do wish to strut around as a Lucador or sample some of the additional character traits you will have to purchase them, although these packs are real small fry when you compare them with the colossal Modern Times pack.
It is rare that strategy games get ported across to home consoles these days, however it would seem that Haemimont games are not afraid of that challenge, and the Tropico series has been readily available on the Xbox 360 since Tropico 3. The transition to console solidifies the argument that strategy games do have a home on your television, whilst some text may be a little difficult to read, the translation of keyboard to controller works surprisingly well, and there may be a few occasions where a mouse would give a far greater speed on movement, but undoubtedly if you're playing on a console already, there's no telling you, just sleep well in the knowledge that you are not receiving a dumbed down version of the game!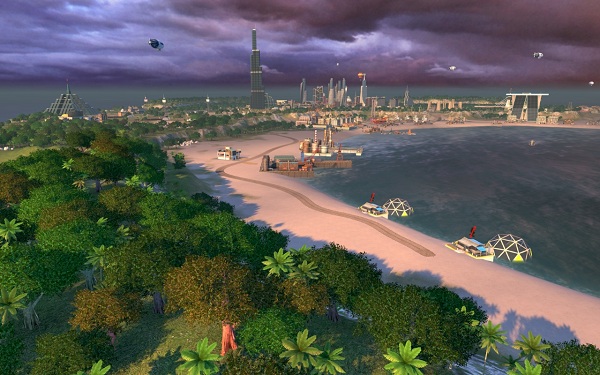 Tropico 4 Gold Edition packages the original game with the best expansion pack since StarCraft: Brood War, the culmination of both games marks Tropico 4 as a must buy experience if you are a fan of the traditional city-building simulation and do not wish to get involved in transportation management, it is without a doubt money well spent.

Tropico 4 Gold Edition is available now in all good stores and online retailers for the SRP of £29.99 on Xbox 360 and Windows PC, if you were holding out for an edition of Tropico 4 with the Modern Times expansion, now's your chance to pick it up!