You may remember we announced a new zombie RTS game entitled Trapped Dead a while ago, well our friends at Iceberg Interactive have recently announced that they will be publishing the eccentric title in the United Kingdom for a release in February 2011!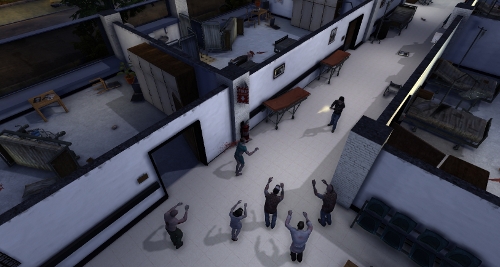 Trapped Dead is an award-winning zombie survival RTS in the tradition of games such as Commandos or Desperados, and players control their character in a 3D isometric view through a Zombie survival story that has been inspired by the great horror movies of the 80s.
Featuring on and offline multiplayer co-operative mode with 7 different eccentric characters you will be hooked with the tactical gameplay that features various highly detailed locations and numerous shock and surprise elements such as dynamic traps, in a story that spans around 10 hours.
Pre-orders are being taken now for Trapped Dead which will see release on the 25th February for the PC.