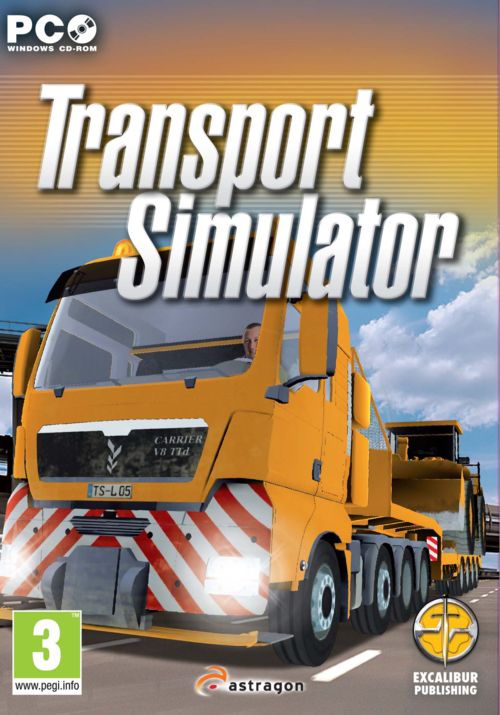 Thanks to Euro Truck Simulator 2 the truck sim is currently riding on a high point in the simulator world, the only problem with this, is that any other game that so much as include a truck will never live up to the legacy that has been created by SCS Software. Roll on Transport Simulator, a new assignment based truck simulator the question is, will it surpass the number 1 truck sim?
Transport Simulator breaks the barrel in a similar fashion to Utility Vehicle Simulator, however with a lot more polish, in Transport Simulator you'll take on two forms; vans and trucks, as you progress through your hauling assignments you'll find yourself at the wheel of larger and larger cabs capable of carrying some extremely heavy loads. The variety of vehicles may not be as large as some users wish for, but Transport Sim is fairly dedicated to the type of haulage that you carry out, which makes it a shame that you cannot customise them in any fashion.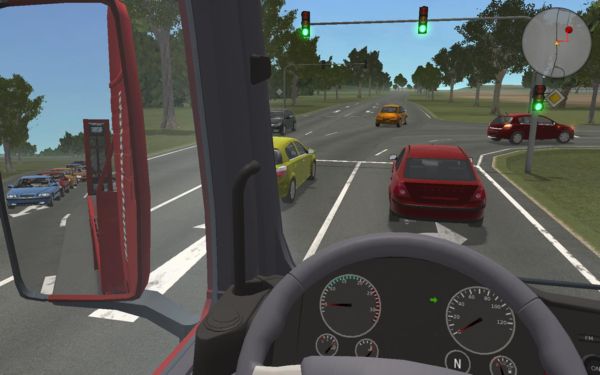 The game is run with assignments that are given to you in a linear fashion, so unfortunately you've never the choice on which assignment you are to take up next, there is no business aspect to the game; something that is very common with even the simplest of simulators released these days, and so apart from the promise of even heavier loads, and a selection of different trucks there is little that really captivates you to playing through each mission.
Transport Simulator is summarised with one very important phrase that is not to be confused with the actual gameplay, the term 'open world' is thrown around, but do not go assuming that this is a simulator to contend with the likes of Bus and Cable Car Simulator — San Francisco, it's about as open world as the simulators of yore, each assignment given to you loads in a fresh world, with a specific task from a long list of tasks, and certain roads end with typical no entry signs.
One thing that Transport Simulator does definitely get right is weight distribution, and between hauling plant machinery and wind turbines you'll certainly feel the difference as your truck chugs up a hill, straining to shift gear as its load bears down on it. The example it sets is exemplary and combined with the astute sound effects it almost rivals the benchmark set by the legendary Euro Truck Simulator 2.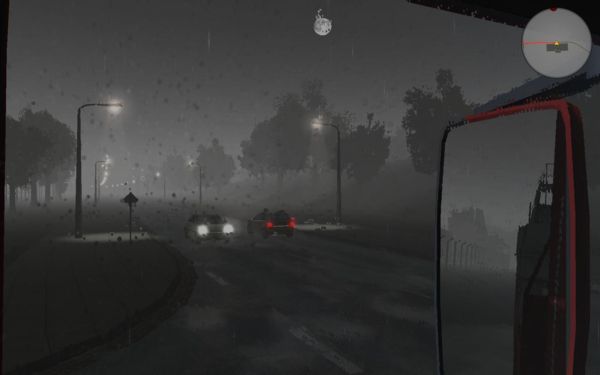 We say almost, because unfortunately despite the feeling of hauling gargantuan loads up hills and across motorways, your trailers will still buckle around with the usual bumper car physics, so just try not to look into your wing mirrors too much!
To keep you on your toes, you won't simply be tootling along waving at fellow drivers as you cross town on a sunny afternoon, Transport Simulator provides a variety of weather and lighting conditions to test your limits, and much like the weight physics in the game, driving on fog or rain is equally well simulated, which is a shame because any adverse conditions appear to be scripted to specific assignments.
As a vehicular simulator, Transport Simulator seems to have everything; well modelled machines, adequate traffic AI, adverse weather conditions and great driving physics, however one very important factor is missing that will most certainly turn some sim fans away, there is no option to turn off automatic gear shifting!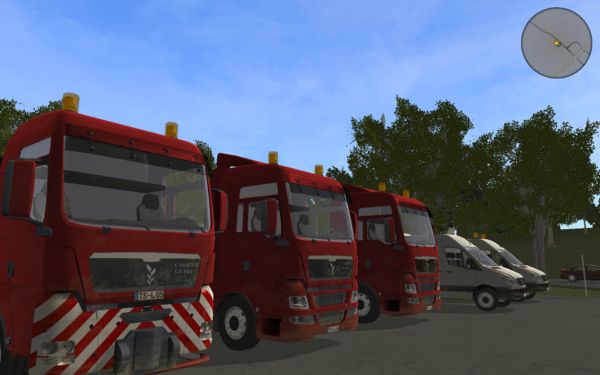 Then there's the unfortunate plastic look of the game, it's all very simple with very basic tones, and the trucks and vans can look somewhat plain at times, even with the graphics set suitably high, it really makes you wish that the whole game was played with adverse weather conditions because they are pulled off so well that the nice sunny days just drag the game down.
Transport Simulator doesn't particularly accomplish anything that preceding simulators haven't already pulled off, it's not going to distract you from continued play in Euro Truck Simulator 2, but for those that prefer a bit more structure to their simulators, and the chance for some truly heavy hauls in all sorts of weather, it is definitely worth a look.

Transport Simulator is available now in all good retail stores for the SRP of £24.99 for Windows PC.