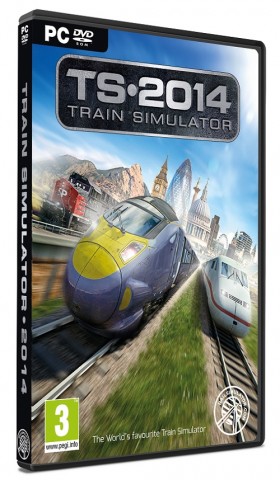 The folks at RailSimulator.com have unveiled a new behind the scenes trailer for their upcoming Train Simulator 2014, featuring some elaboration on some of the tasty new features coming to the beloved simulator, give it a watch and you'll not be able to wait for the game's release towards the end of the week.
The video touches on some areas that haven't been in the limelight, the promise of more intelligent passengers is a very subtle change, but one that will hopefully bring platforms alive a little more. Another great new feature mentioned is the use of Google Maps when creating your tracks making it far easier to reference the line that you've always wanted to make.
We spoke to Matt Peddlesden about some of the new features behind Train Simulator 2014 and the work that goes into each pack they make, be sure to check out our interview with him.
Of course the developers behind Train Simulator 2014 love their fans, so Train Simulator 2014 will be fully compatible with the existing range of more than 100 add-on locomotives and routes that lets the creative among you to customise your experiences by adding your own sections of a route, custom liveries and more.
If you already own Train Simulator don't worry, your software will once again be upgraded free of charge after launch, allowing you access to the new user interface and game features without having to open your purse.
Train Simulator 2014 is scheduled for a release September 26th 2013 for Windows PC, as always, it will be released in all PC-stockists as a boxed product, and will be available also from Steam.