Train Simulator 2013 have had yet another new route released to its comprehensive selection, and this time its a bit American; Marias Pass features 152 miles across Montana from Shelby to Whitefish in a route that some may find familiar.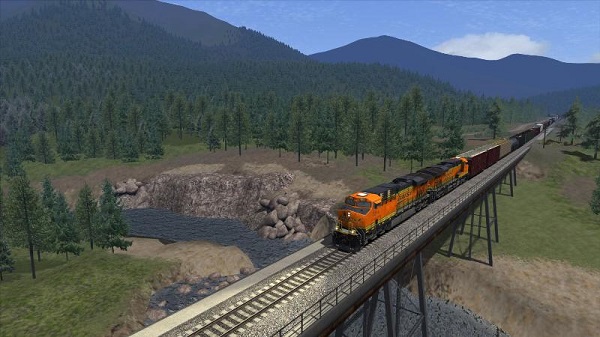 The route features eight scenarios to challenge players as they move heavy freight through varied terrain and treacherous weather. The route includes GE ES44 DC loco in the BNSF livery and a EMD SW1500 switcher as well as a selection of reworked rolling stock.
 
Marinas Pass is available now on Steam for £24.99 alongside the recent release of the BNSF SD40-2.