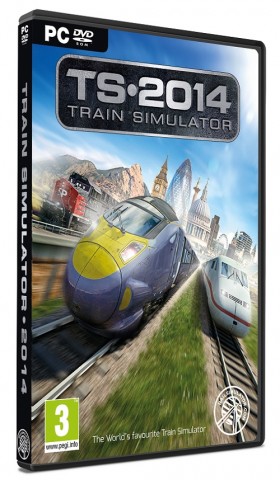 No matter how much people complain, trains are the lifeblood of the transport industry across the world, and their majestic and impressive design is adored and admired by train-enthusiasts of all ages, however no matter what, trains can't be around for ever, and the golden age of Steam is long gone, but admirers do not have to lose hope, because RailSimulator.com's impressive simulation series allows trains new and old to live on for eternity. If you've never experienced the simulation of driving such a beautiful machine, I think you may want to check out Train Simulator 2014.
As always with the yearly iteration of one of the most important simulators on the market, Train Simulator 2014 encompasses a comprehensive simulation experience with realistic routes, magnificently modelled locomotives and a community of gamers that share a common passion.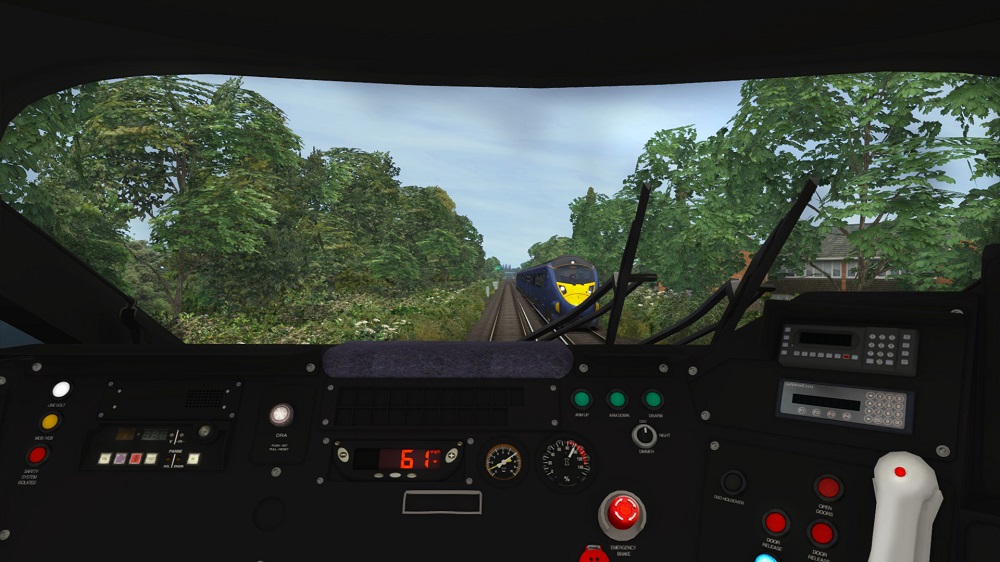 If you're new to the series, the developers at Railsimulator.com know how to welcome potential fans with open arms, because not only do you get one of the most comprehensive steam, diesel and electric train simulators but the game comes bundled with a few routes including the breathtaking London to Faversham high speed line, the beautiful Hamburg to Hanover route via the high speed ICE and the Donner Pass that net you just under 24 hours of gameplay if you are simply carrying out the scripted routes!
Us Brits like our trains, we must do with so many on such a small enclosed island, so the headliner of the routes included in Train Simulator 2014 includes the suburban run of London to Faversham in the shiny new Hitachi Class 395 high-speed train, as you'd expect the 395 controls like a dream as you zip through the likes of Chatham and Gillingham right up to Faversham, well you'll want to stop at the stations to let passengers off, but in-between there is a lot of zipping to be had. However the true beauty of the Hitachi A Train besides its beautifully sleek design and complex controls, is that its dashboard will show you the speed limits required of you on your speedy journey, it's a very simple feature, but one every train should have!
Perhaps you're looking for a more European experience, or you're just sick of the sight of London, Train Simulator 2014 also comes with the stylish ICE Intercity-Express another high-speed train, that originally set world speed records back in 1988. You'll carry out different scenarios in the train along the lines between Hamburg to Hanover braving the ice and snow on more than one cold morning.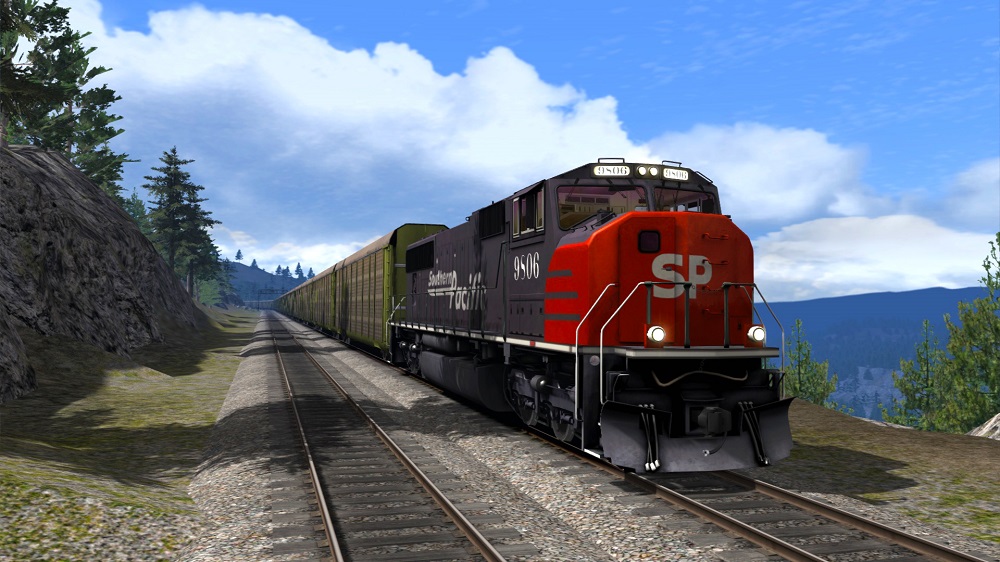 Or perhaps you will want to take in the breathtaking scenery of the third bundled route; the Donner Pass, a route that is definitely not for novices, complete with its steep incline and potential 140 mile track, the Donner Pass will put drivers to the test as they travel between Roseville, California and Reno through the beautiful Sierra Nevada.
But enough about that, you were wanting to simulate driving a train right? Well you've come to the right place, Train Simulator 2014 allows train fans to drive any number of Steam, Diesel and Electric locomotives from over 80 years of history across the United States and Europe with the support of downloadable content, and not only supports mouse and keyboard, but Xbox 360 Controller which a pretty good layout, unfortunately it doesn't officially support the illustrious RailDriver Cab Controller, though we really wish it did.
Not everyone has had the opportunity to drive a real train, so to get you up-to-speed, a few tutorials can teach you the basics of controlling your train and most importantly stopping at stations, of course many trains have different driving experiences and different control methods, and whilst you may excel at driving a Diesel, you'll probably strike a problem when driving a Steam train. It's a real learning experience, but once you get used to your throttle and reverser you may just get hooked at the relaxed pace of train driving.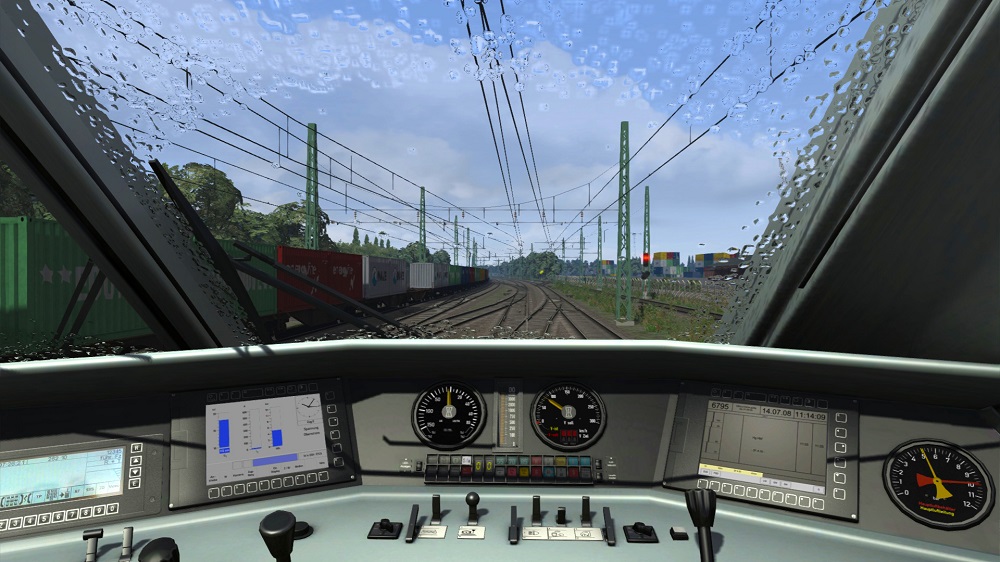 Unfortunately learning the complex combinations of driving a train can be a little daunting, but generally sticking to an Xbox 360 controller will feel more comfortable to most gamers, however the placement of certain inputs, such as using your throttle and hiding your HUD can often get used by mistake, which can get extremely frustrating when easing into the game.
Train Simulator 2014 is not without its issues though, and you'll occasionally find yourself wrongly fined for speeding in areas that according to the driver information were higher limits, penalising you unfairly, this occurred on multiple occasions which became more than a little frustrating at times, luckily the limit never appeared to be too different, though it did leave an ugly mark on my record.
This year's update evolves the series' overall user experience, most obvious of all is the new navigation of the front end, and the evolution of career mode, however the game does feature improvements to its graphics, as well as enhanced draw distance which is essential for a game with such beautiful landscapes as Train Simulator, fans of UGC don't have to worry about being forgotten about in 2014, there's even some changes for you too!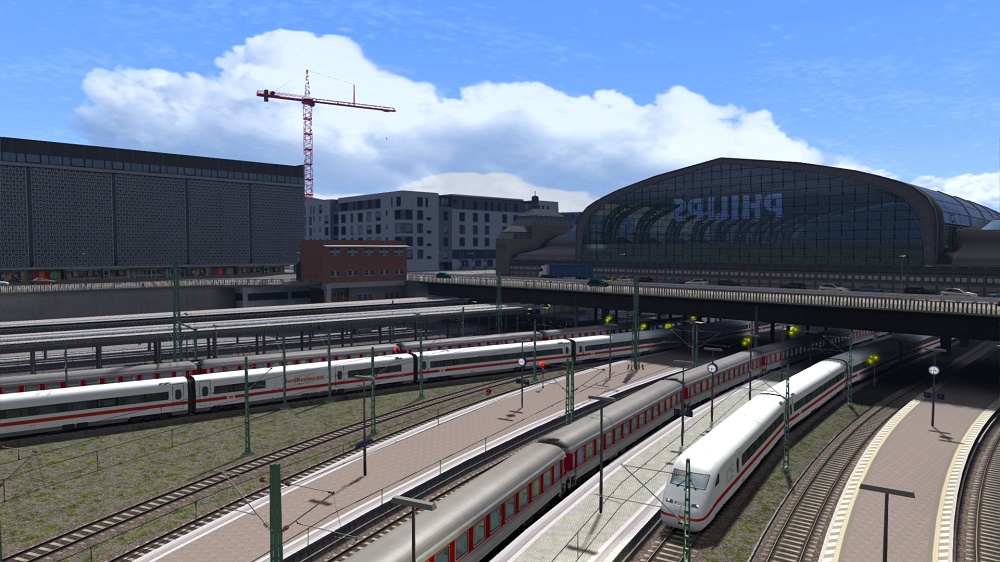 However quite possibly the biggest change of Train Simulator 2014 to its predecessors is the overhaul of the career mode, no longer are you simply carrying out a few scenarios, now everything has been integrated into an XP system that ensures making that last stopping point at your final destination rewards you as it should. Plus it's very easy to find yourself competing with your friends with the addition of progression graphs with both you and your friends' scores tracked. Whilst not a necessary evolution of the game, it does really help to kick-start the level of satisfaction you gain in successfully completing the more trickier scenarios.
One fact that Steam will more than happily show you, is that Train Sim is ruled somewhat by its downloadable content, however it is important to note that purchasing a copy of Train Simulator 2014 is owning a copy for life, and since the very first simulator fans that bought the original Railworks back in 2009, the developers have provided existing owners with a free update to subsequent versions, now there's not many other games out there that will provide such a service that's for sure.
However if you're more of a creator, then there's some brilliant new elements in Train Simulator 2014, for the four years the series has been going strong, one of the most impressive features of the game is its world editor, the only trouble is attempting to create without a close reference is very difficult, but thanks to the new Google maps integration you can create the route you've been dreaming of! It is a little daunting to pull off, as you'll need to generate a static API key, but once that's out the way you're just a shortcut away from following the true path of your routes.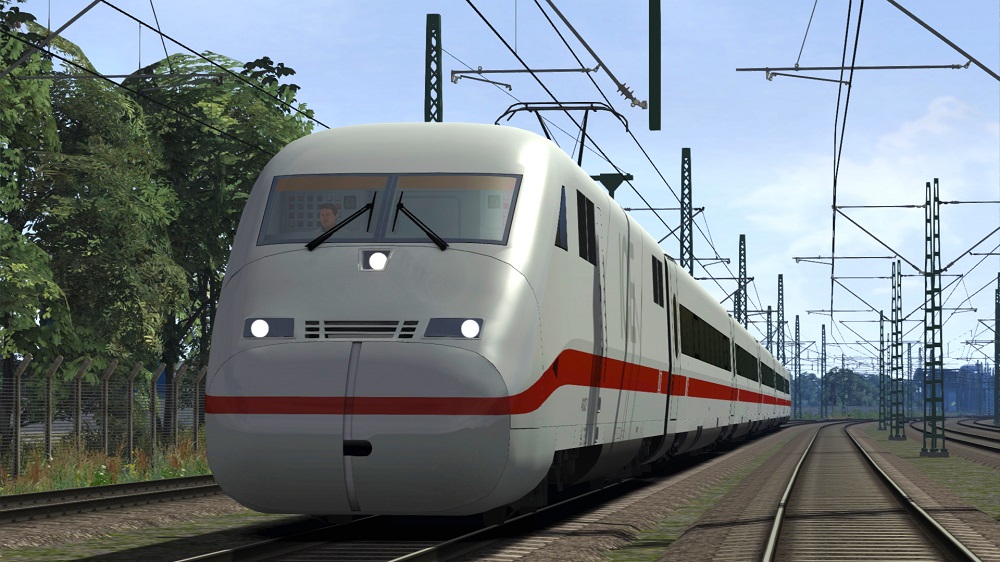 Suffice to say, Train Simulator 2014 will not be everyone's cup of tea, however it stands as the most definitive and relaxing train driving experience you can find, whether we're whittling away the hours in free roam, or stepping up to the tense scenarios provided with every route, we are rail fans and not ashamed about it, what about you?

Train Simulator 2014 is out now for Windows PC for the SRP of £34.99, if you already own the game you'll have upgraded already if set to automatically accept updates, and will have all of the new features we've covered and a few we haven't.