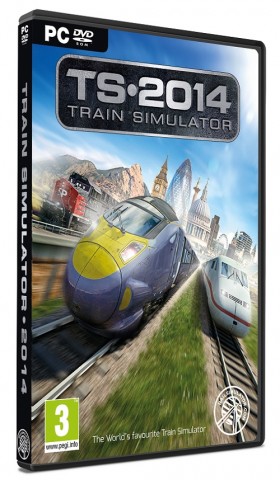 The day has come! Train Simulator 2014 is out tomorrow, and for the joyous occasion, Railsimulator.com have released a launch trailer for the game that attempts to dispel the myth of trains and train spotters being tied to a particular group of people, check it out, Sean Bean narrates it!
Whether you appreciate the power of the incredible machinery, want to feel the heartbeat of an old steam engine, or wish to experience the speed of a high-speed train from the cockpit, well the choice is all yours. Train Simulator 2014 not only gives players a way to experience the routes you know and love, or perhaps the trains that you appreciate but also lets you create your own routes and share them via the Steam Workshop.
The latest in the series will also feature a new and intuitive user interface making it easier than ever before to kick-start your train-driving career, unfortunately there's no screenshots to show exactly what they've done, but in all fairness, the developers behind the best train simulator out there haven't done us wrong before! This also comes alongside an enhanced Career Mode that will allow players to chart their progress easier, with points leading to medals, rewards and other achievements. A copy of Train Simulator 2014 also includes the popular Hamburg-Hanover, London-Faversham High Speed and the Donner Pass routes!
If you're a pre-existing fan of the series, you can be safe in the knowledge that Train Simulator 2014 will be fully compatible with the existing range of more than 100 add-on locomotives and routes that lets the creative among you to customise your experiences by adding your own sections of a route, custom liveries and more, plus your software will once again be upgraded free of charge after launch, allowing you access to the new user interface and game features without having to open your purse.
Train Simulator 2014 is out tomorrow September 26th 2013 for Windows PC, as always, it will be released in all PC-stockists as a boxed product, and will be available also from Steam.