The folks at Railsimulator.com have released a new line for Train Simulator 2013 that some local to the South of England may be familiar with; The Great Eastern Main Line, often shortened to 'GEML'. The line has just seen a release on Steam that captures the beautiful countryside of Essex and East Anglia across the 70 mile route from London to Ipswich.
Serving what is best known as the 'banker belt' the line sees passenger services to and from East Anglia as well as frequent freight operations from Felixstowe and Ipswich to Stratford, and is often used by the Siemens-built Class 360 EMU operated by Greater Anglia. You'll be able to man the 360 EMU past notable landmarks on the route including London Liverpool Street, Stratford, the Olympic Park, Chelmsford, Manningtree and the Felixstowe Container Terminal and Docks.
As well as the full 70-mile stretch from London Liverpool Street to Ipswich, the pack also features the Braintree branch from Witham, Ipswich to Felixstowe Container Terminal and Docks, and the short branch line to Colchester Town from Colchester.
I'm personally a bit of a regular on the route, and their recreation of Chelmsford station looks fantastic!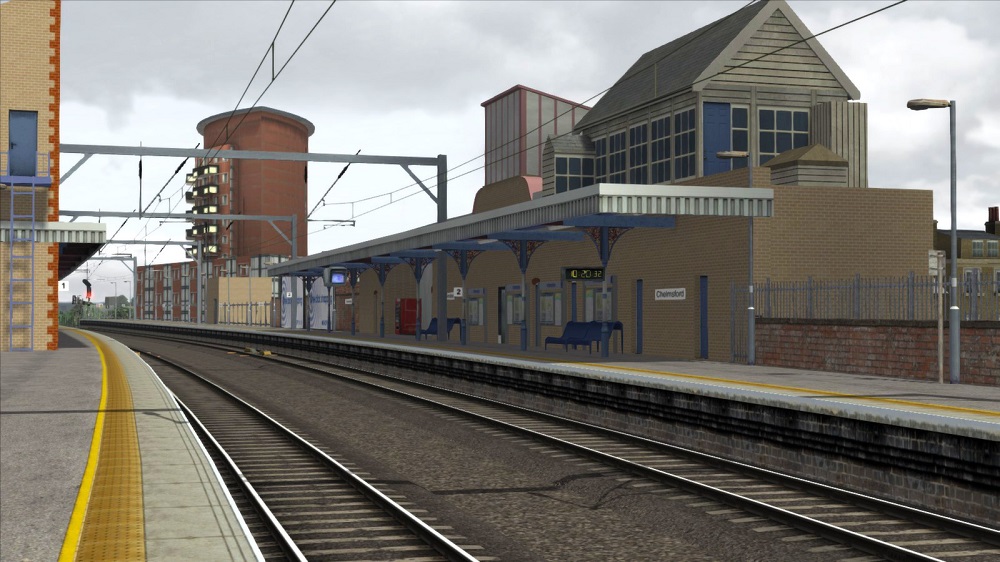 The additional content also features eight scenarios for the route, and hours' worth of fun! You can pick it up now from Steam for the SRP of £24.99 and requires the base Train Simulator 2013 in order to play.