One title that we were excited with at E3 was the newest in the Trackmania universe; Trackmania Canyon, which has finally been given a firm release date this September.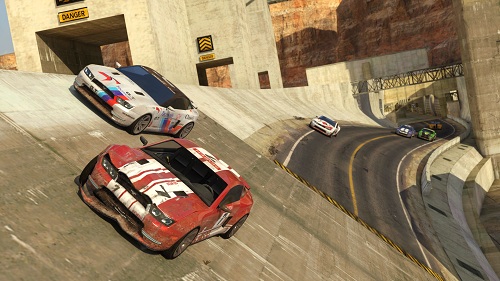 Trackmaniacs that want early access to the game can start straight away by pre-purchasing the game from the Ubishop from August 17th onwards, guaranteeing them a place in the multiplayer beta that begins on the same day.
Trackmania Canyon builds on the success of the original, with updated graphics, realistic racing features and an expanded network infrastructure, all whilst maintaining the intuitive gameplay, addictive racing modes and the familiar community tools that made the series so very unique.
Unfortunately unlike the popular Trackmania Nations, Canyon will not be free to play, however Nadeo Studios have given Trackmania Canyon the tag 'free to stay' which is a absurd way to say that you must buy the game in order to play it, however any DLC will be free.
Trackmania Canyon is the first title on ManiaPlanet that will give players access to innovative and enjoyable online games, unfortunately any details on the other mania games are still pending details. Trackmania Canyon will be available September 14th 2011 for £19.99.