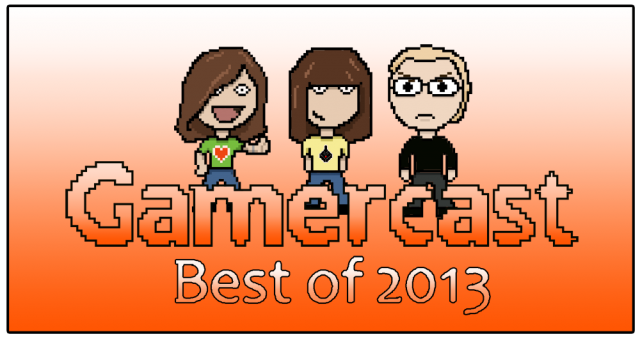 2012 was definitely a good year for games, and 2013 was no different, we saw massive releases on consoles, including the continuation of popular series' along with a few new ones here and there, and even one of the games I mentioned last year still has yet to be released, which is Double Fine's upcoming Kickstarted project, Broken Age. However it is of course coming out in January so they almost released it this year. Anyway 2013 saw lots of big events including the leap into a new generation of consoles as well as some of the best games on the previous generation.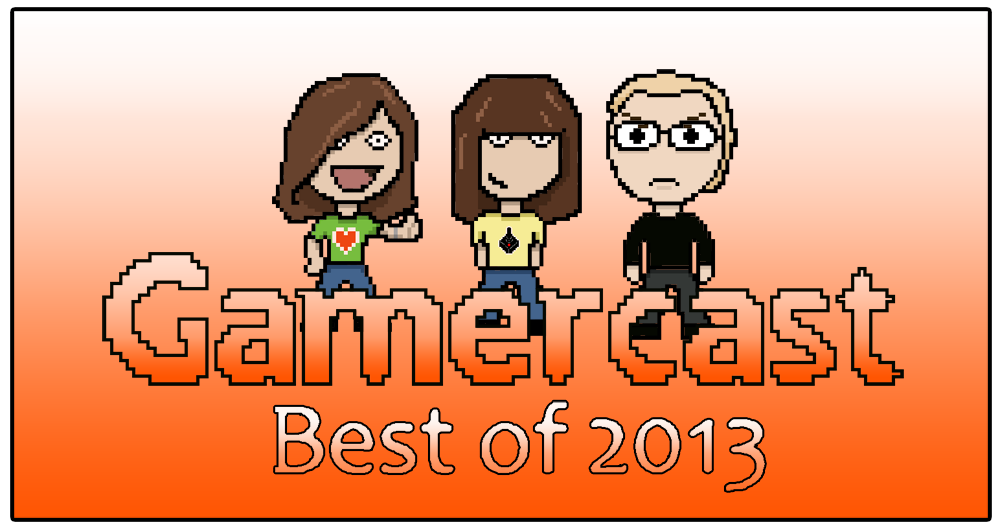 Kentucky Route Zero
Windows
Kentucky Route Zero was a game I was waiting for in 2012 and the first two Acts were released during 2013, with the third Act hopefully not too far behind with the final two further down the line. KRZ is a crowd funded magical realist adventure game which not only is written very well, but focuses greatly on the characterisation and atmosphere in the game over puzzles so you won't find anything out of place for the sake of it.
One of my favourite elements of the game which is so simple yet beautifully executed is when you click to move your character forwards, a small hoop is thrown onto a stick, it's not much, but compared to a motionless cursor it really helps bring the monotony of clicking to life. The chosen art style is quite simplistic which is quite popular at the moment, but it works really well in far away view and close up as you will see within the game. The team at Cardboard Computer really are putting their all into this great adventure game.
The Last of Us
PlayStation 3
The Last of Us was of course Sony and Naughty Dog's most anticipated release of the year, we were all hoping that Naughty Dog could pull off another great game for us all to enjoy and they definitely achieved that. They also showed that a full blown AAA action survival horror game can be harsh and it doesn't matter, of course Dark Souls did the same but was a little more niche, whereas Sony have done their best to push The Last of Us to all potential and current Playstation 3 owners out there. As at the end of the day it's similar to Uncharted with its storytelling yet more punishing and not a massive gunfest like Uncharted is.
Sadly the game is fairly linear but with the storytelling path that Naughty Dog go by, a linear experience in most cases works best. But that by no means is meant to infer that it's a bad game as it's brilliant and really goes to show what developers can create. The Last of Us had me on the edge of my seat throughout the game, and I can't wait to see what they pull out next with the new Uncharted. If you're moving over to the now current generation or thinking of trading in your copy the story hasn't ended just yet as we have the promise of DLC in the new year, so you may want to keep hold of your copy of the game and Playstation 3 for a little while longer.
BioShock Infinite
Xbox 360, PlayStation 3, Windows
I had been waiting for BioShock Infinite since it's original launch trailer that captivated me, I couldn't wait to see more. Well it came in March after some delay and I made sure to complete it as soon as I could before something was spoilt for me, because of course there had to be some interesting story element to the game with Irrational Games behind the wheel.
One of the biggest let downs of the game was the combat and it's repetitive nature, especially when enemies would respawn when going back to an area which would make it hard for remembering where you've been. This all comes my sadness of their decision to not include maps within the game, I relied upon maps quite a bit in the previous BioShock games because they were a great indicator to where you hadn't been yet making it very useful for exploring. Of course I understand the choice for removing the map because the game was quite linear so they weren't really needed, but it still left me a little sad.
With moaning out the way BioShock Infinite was a great game and had one of the best intros of a game for quite some time, you get a brilliant introduction to the environment, the story and all the way up to when things start to kick off, and they kick off like you wouldn't believe.
Amnesia: A Machine for Pigs
Windows
For lots of people A Machine for Pigs wasn't the game they wanted, as a standalone experience of what Amnesia would be like if it were developed by The Chinese Room it definitely excels in my opinion, however it does of course have it's flaws.
For a first playthrough of the game you will have the best experience if you play along with it, the audio design is phenomenal and really helps set the atmosphere and tension that the game requires. The story creepily unearths itself and tells an intriguing tale of Oswald Mandus. The main element of the game along with exploring and choosing when to use your lamp is solving puzzles, which are executed quite well, all the puzzles make physical sense within the environment, making no puzzle seem out of place or being a puzzle for the sake of it. It's one of my favourite horror games of the year and I highly recommend you play it with some good headphones and all the lights off.
Tearaway
PlayStation Vita
Tearaway is indeed one of the most recent releases from my list of games, which may mean not that many people have picked it up. However if you were given a Vita for Christmas you might have received a digital copy. Well if you were thinking of giving it a miss think again, not only do Vita owners not have a huge amount of games to be playing it's a great little gem and is realistically one of the best games to have on the handheld. It starts off a little samey but as the game progresses it evolves into a very clever set of puzzles and platforming which will leave you occasionally frustrated but also proud of your platforming skills.
Of course it wouldn't be a media molecule game without insanely cute characters and Tearaway isn't short of those, especially when you can change some to look stupidly cute or just completely stupid. LittleBigPlanet fans might feel disappointed that it's not another addition to the series but it is a game that shines without the need of Mm's previous series, and creates a completely new creative experience for you to play, the only downside is the lack of level creation means the replayability ends once you've 100% completed the game.
Top Downloadable Game of 2013
Crimson Dragon
Xbox One
Crimson Dragon was a game I'd been waiting a while for, not only because it's a sort of spiritual successor to the Panzer Dragoon games, but also because it's an on-rails shooter. A breed of games that is less common for various reasons, but it's great when we get one every now and again. It was a nice experience to be treated to Crimson Dragon: Side Story for Windows Phone and it only heightened the anticipation of the release for the console version. It did end up being released on Xbox One instead of Xbox 360 and the Kinect support was reduced, however I'm still very happy with the game that was released.
They did add a lot of fluff to the game like collectable items that could have certain affects on your dragons along with levelling up systems and the chance to have a wide variety of dragons at your disposal. Which all help add to the game, however the core of it is shooting monsters with your dragon which can have different primary and secondary weapons which will have different control methods between the two along with stat differences of course. There are some great monsters that you kill in the game, alongside some infuriating ones. One of the best parts though is the soundtrack, if you're a Panzer Dragoon fan you may notice some similar notes here and there. You will have to look past a few issues with the game that can be annoying at times, and perhaps not look at it's metacritic score, but I really enjoyed playing it and it's a nice niche addition to the Xbox One marketplace.
Most Anticipated Game of 2014
There are already a lot of games set for release during 2014 and there are of course games we don't even know of yet, while there's also games we've known about for some time now. Watch Dogs was the biggest game pushed into a 2014 release and Broken Age has been flying around with an undefined release date up until recently. But along with the previously mentioned games we'll also get to see even more completely new games including Shinji Mikami's game The Evil Within, Swery65's new title D4 and of course one of my favourite games of E3, Murdered: Soul Suspect.
The Witcher 3: Wild Hunt
Xbox One, PlayStation 4, Windows
With all these new games coming out the main one I've got my eyes on is the upcoming conclusion to Geralt of Rivia's trilogy, The Witcher 3: Wild Hunt. Now I haven't actually played a huge amount of the previous two Witcher games, but something in the Wild Hunt really compels me to want to play it, plus it's supposed to be very easy for newcomers to jump into the story. I saw a very large chunk of the game being played at E3 and was drawn to the sheer immense of the game, making me want to explore every inch of it, and also play a true next generation game.
I can't wait to be caught in a storm at sea and potentially not make it back to the shore alive, and use my witcher hunting skills to track down a monster causing havoc on villagers. I know CD Projekt Red can make The Witcher 3 one of the best games of 2014 and I cannot wait.
Well those are what I've enjoyed this year and what I am looking forward to, I only hope you agree, I of course played other games and enjoyed the scope of GTAV, oddness of Beyond Two Souls and a new Tomb Raider, even if she didn't have many tombs to raid. Also the town of Moomien was wildly popular with the villagers of Animal Crossing: New Leaf and my Tiny Death Star is well past 50 levels to mention a few. I was also an early adopter of the next generation of consoles and can't wait to get the opposing console so I have the complete pair, 2013 has been a good year, here's hoping 2014 can knock 2013's socks off.