For those eager Tombi fans out there you will only have to wait a matter of weeks to get the pink haired hero on your Playstation 3 and potentially on Playstation Vita. As Monkeypaw Games have now officially announced a release date for the re-release of the Playstation One Classic to be released on European shores.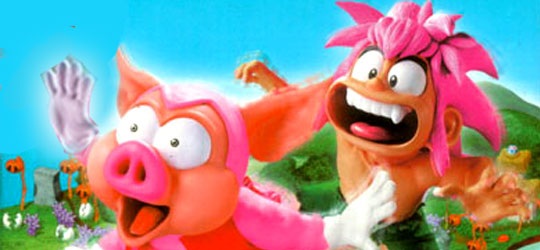 If you're unaware of the cult masterpiece, Tombi was the brainchild of Tokuro Fujiwara known for his work on Ghosts'n Goblins and Mega Man, and as one of the first few games to use the Dual Shock it was an innovation of its time, not to mention the fact it was a blissfully fun platformer and RPG rolled into one.
Monkey Paw Games have stated that the release of Tombi will be on Wednesday September 5th for Europe, meaning we only had to wait a couple of months to get the release brought forward from the original guesses of a release next year. Now all that is left to be found out is a price that you will need to pay to play one of the best PSX games out there. Plus of course if it will be released in the UK as Tombi or Tomba.
Perhaps now everyone needs to bug Monkey Paw Games to release Tombi 2 so that the whole series is up, it can't be too hard to persuade them.