Sick of your average train simulator? Want to play with hobby trains but don't have the cash? Well now you can share your passion for hobby trains with your family at the PC, and build track around rooms in a simulated house.
Tiny Trainz brings the excitement of miniature railway building to your PC in a kid-friendly format that doesn't cost you hundreds of pounds.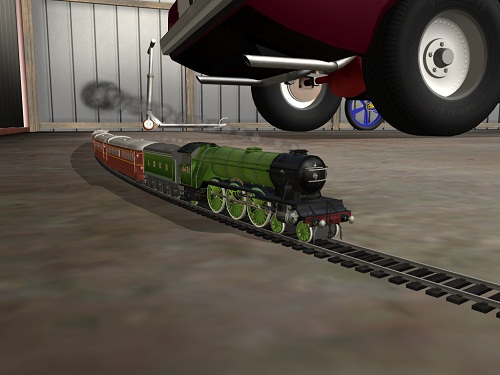 Work together to build train tracks all over the bedroom, living room, kitchen or garage, where you will be able to build over, under, around and through hundreds of objects you would find in your home.
With nine realistic trains to drive around your track creations, you can let your imaginations run wild, with four huge rooms, countless items, the trains and the track builder, you'll find yourself inundated with choice. Not only that but its being developed by a company that have been making the best in Train Simulation games for over 10 years, so they know their trains.
The screenshots alone make this unique title look extremely cute and engaging, with the price of hobby trains, this is surely a title that all rail enthusiasts should own. Tiny Trainz is due out in the 3rd Quarter of 2010 exclusively for Windows.