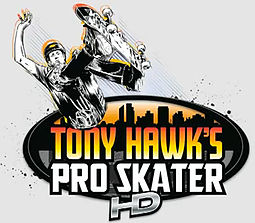 It was the surprise annoucement from the 2011 Spike VGA awards that no one was expecting, and when Tony Hawk came on stage and unveiled that a remake of the original, and best Tony Hawk franchise would be returning to Xbox 360, Playstation 3 and PC, a little bit of everyone's childhood sparkled away inside of them.

The long wait is over though, and Activision and Robomodo have now released Tony Hawk's Pro Skater HD which combines the best of Tony Hawk's Pro Skater 1 & 2 including the killer soundtrack of 2, so get ready to Bring the Noise with tracks like When Worlds Collide and No Cigar.

So get ready to ditch the reverts, look out for SKATE letters, and look for the hidden DVDs -unfortunately tapes are a little dated now- and don't forget this is not just a HD port of the original, this is a whole new game made up of the best parts of the first 2 Pro Skater games in a brand new engine.

" frameborder="0" allowfullscreen> Hawk's Pro Skater HD is available now on Xbox Live Arcade for 1200 MS Points and will be coming shortly on PSN and Windows, we can't wait to load it up and bring back memories of playing the game non stop for weeks on end!