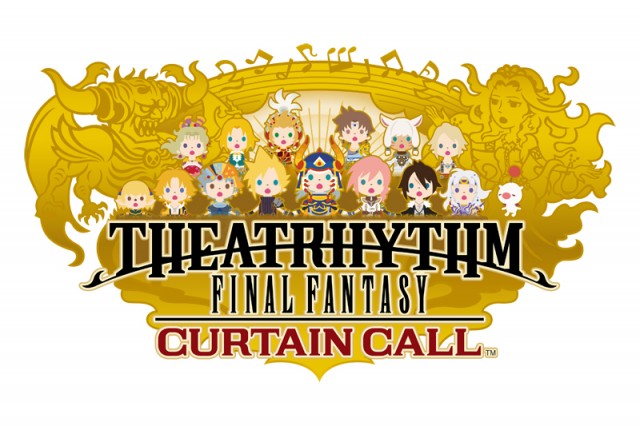 Square Enix have announced that Theatrhythm Final Fantasy Curtain Call is coming to North America in 2014 exclusively for the 3DS, and it's one game that Final Fantasy fans aren't not going to want to miss! We just hope they announce a release in Europe!
Theatrhythm Final Fantasy Curtain Call will feature a staggering 221 songs in the same adorable art style as the previous game, and features 60 playable characters from across the franchise including Advent Children, Final Fantasy Tactics and the more recent Lightning Returns and A Realm Reborn, don't worry, it's not all new games in the franchise as die hard fans can relive the nostalgic tunes of all their favourite games in rhythm action gameplay that will satisfy the Gitarooman fans among you.
For those that played the original Theatrhythm Final Fantasy, and need more songs, more characters and more features, you're going to be pleased with everything already mentioned as well as the inclusion of Versus Battle Mode, allowing players to compete head-to-head with friends and other users!
That's not all though, because Curtain Call also includes the new Quest Medley Mode where songs from the Final Fantasy music catalogue make up unique quests which players can share with others.
Theatrhythm Final Fantasy Curtain Call will be available later his year exclusively on the Nintendo 3DS for $39.99, I'm sure a release date will be announced momentarily for Europe... Fingers crossed.