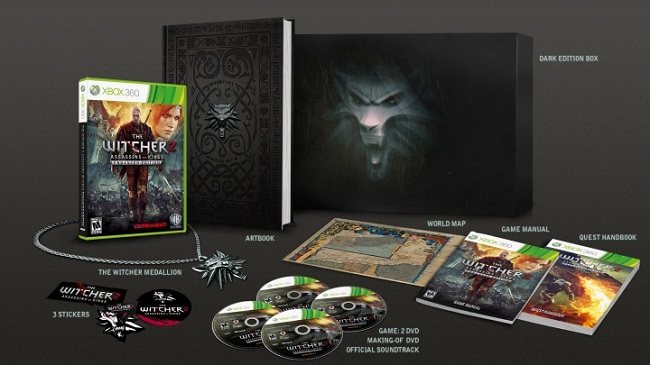 Today CD Projekt Red, Namco Bandai UK and GAME have officially confirmed that GAME and Gamestation will be stocking the Dark Edition of The Witcher 2: Assassins of Kings in their stores and online.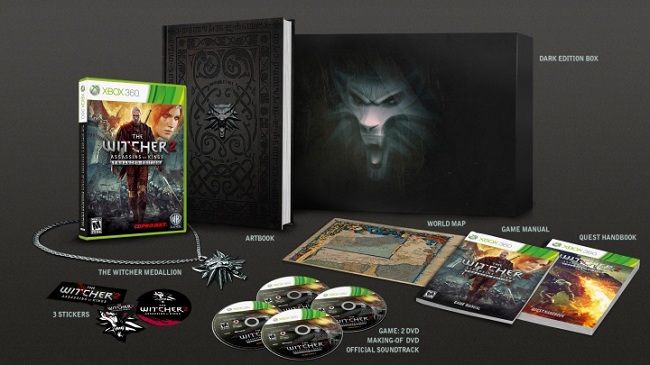 GAME and Gamestation stores were originally named as the exclusive store to stock Namco Bandai's super special edition of The Witcher 2: Assassins of Kings in the UK, however this was back before GAME announced their financial problems and went into administration.
Most fans that had gotten in a pre-order before these happenings and before it had sold out have been anxiously waiting to find out who would be stocking it if something bad happened to GAME, similar to what happened to the Mass Effect 3 N7 Edition. Well luckily things have turned around with the existing UK GAME and Gamestation stores having been bought by OpCaptia, meaning everyone can finally relax and stop searching on the internet and Twitter to find out what was happening with the exclusivity.
For those that didn't manage to get a pre-order in before they sold out you may be lucky to be able to get a pre-order down in-store, or of course go down on the day of release to see if they had any extra copies come in, or any customers cancel their pre-orders.
The Witcher 2 Assassins of Kings will be available on Xbox 360 from April 17th and GAME are promising to fulfil all orders of the Dark and standard Enhanced Edition for those with valid pre-orders out there.