Deep Silver and Daedalic Entertainment are proud to announce that the much anticipated adventure game The Whispered World has gone gold, and will be released in the UK on April 23rd.
In The Whispered World you are whisked away to a beautiful fantasy world where you control Sadwick; a young clown with the weight of the world on his shoulders, after having a strange creature speak to him in a dream, he starts down the path of an adventurous journey where many dangers await him and his companion Spot, as he tries to save the world that he knows is doomed to crumble and fall.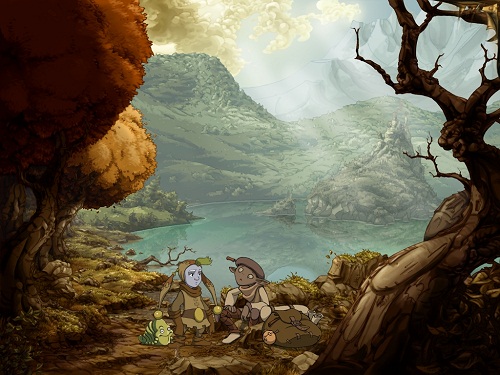 Whispered World features hand-painted backgrounds with lovingly crafted characters, a beautifully written score, a mix of fairy-tale elements and melancholic tones, and is a definite trip to the good ol' days of the point and click, with the colourful innocence of Broken Sword and an epic story akin to the Longest Journey, The Whispered World looks to be one of the most beautifully exciting adventure games that sees release this year.